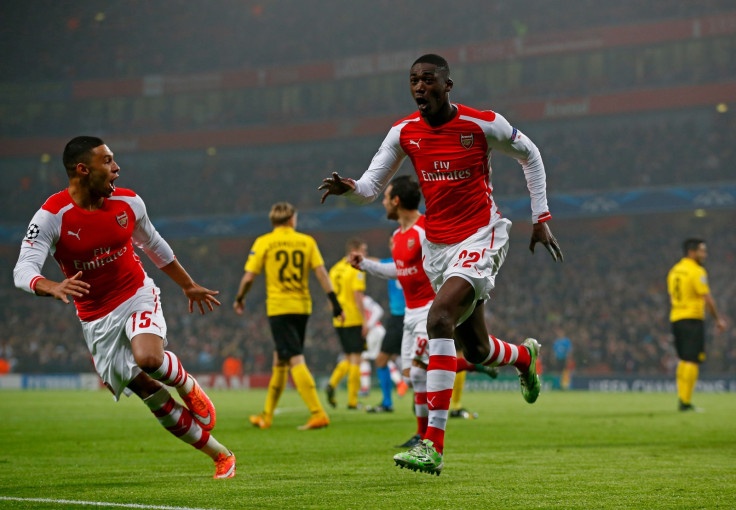 Arsene Wenger has revealed that Yaya Sanogo has not been part of the Arsenal squad in the EFL Cup this season as he is suffering from an injury in his groin.
The France international has not been part of the matchday squad at all this season and Wenger insists he cannot dig deep into the nature of his injury as it is confidential.
The striker was on loan at Charlton last season, having played his last competitive fixture in April before returning to north London to recuperate from the setback. However, the manager revealed that the problem isn't life threatening and he is recuperating from his condition by resting and not participating in competitive fixtures.
"He had a real medical problem that I cannot explain to you here because it is a confidential problem. [It is] not a secret problem, but it is medical, I cannot speak about that. He has no life-threatening problem but he had a long-term injury, and I am not specialised enough to explain to you exactly what it is in his calf. But we had to rest him completely," Wenger said, as quoted by the Mirror.
The Gunners ended their unbeaten run in all competitions against Southampton with a 2-0 loss in the quarter-finals of the EFL Cup at the Emirates. The north London club conceded two goals in the opening half and were left with a mountain to climb, where they were found short and eventually crashed out of the tournament.
The Gunners face West Ham United next in the league and are currently in fourth position, three points adrift of league leaders Chelsea, with 13 games played thus far this season. Wenger has Lucas Perez back in contention, who has recovered from an ankle injury he suffered in the previous EFL Cup clash against Reading. Hector Bellerin is still sidelined with an ankle injury while Olivier Giroud is also expected to be back after missing the EFL Cup clash with a small setback.