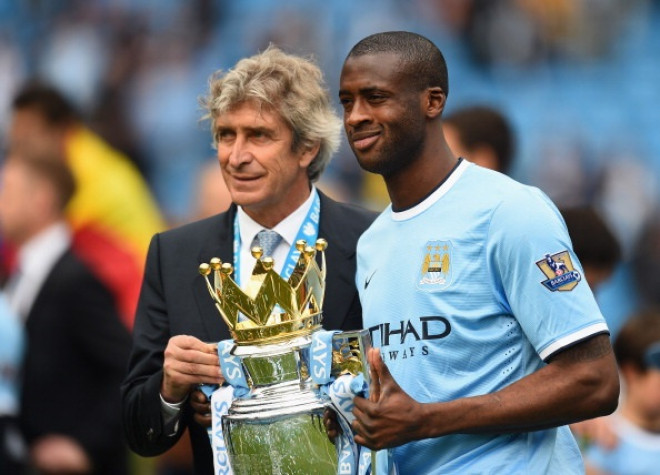 Yaya Toure will stay at Manchester City if he is offered a technical role at the club similar to Zinedine Zidane's at Real Madrid.
The Ivory Coast midfielder sparked rumours he was heading for the Etihad Stadium exit this week after his agent said he was ready to quit the club because its United Arab Emirates owners had not acknowledged his birthday.
Toure's agent Dimitry Seluk claimed the player felt disrespected at City and had been offended when the club failed to sufficiently mark his 31st birthday.
But in an interview with Sky Sports News, Seluk seemingly backtracked by saying his client would be happy to stay at City if he can assume a club role like former team-mate Patrick Viera or France's World Cup winner Zinedine Zidane at Real Madrid.
"Zidane played then after that he started working for the club. Yaya needs the club in the future.
"We don't want any more pounds, not a longer contract, nothing like this, only really attention. More attention (paid) to Yaya and Yaya must feel happy at the club - that's the main thing.
"I'll tell you one more time, we don't need one more pound in the contract."
Seluk also clarified remarks he made suggesting Toure would be willing to leave City after senior staff at the club failed to wish him a happy birthday, claims the marauding midfielder denied on Twitter before changing his mind and corroborating his agent's outburst.
Seluk said: "Of course some players congratulated him (on his birthday) but not the sporting director, not the general director, not the chairman, nobody.
"This is the question. If you don't even congratulate the player or send flowers to his wife or mother - these are just small things."