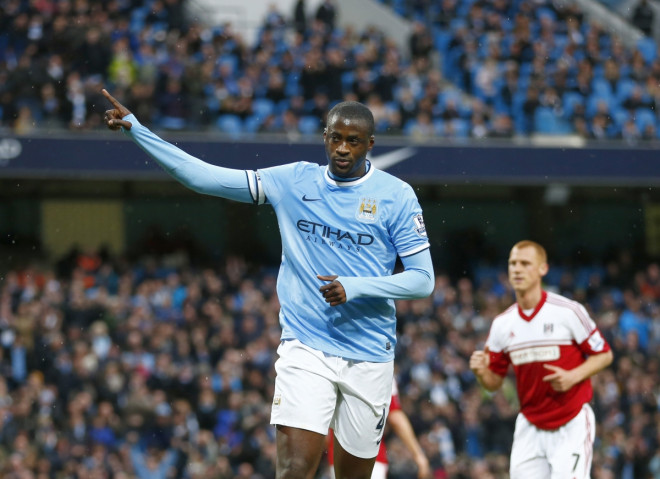 Manchester United midfielder Yaya Toure has accused the media for being racist in their adjudication and believes that he would be regarded as among the best players in the world if her were not black.
Toure has been among the standout players for Manchester City this season, scoring 22 goals and assisting even in all competitions this season.
His performance from midfield has won City a lot of points and kept them in the running for their first title since 2011/12. However, the player feels that he has not received due credit of his performances although other players are lauded for playing much worse.
The topic was breached by his teammate Samir Nasri and Yaya went on to add that he agrees with the Frenchman. The midfielder is currently out of the squad with a calf injury but is expected to be back next week, while missing their home clash against West Bromwich Albion in the run in to the title.
The player was forced off the field against Liverpool, which City lost 3-2 at Anfield and followed that up with a 2-2 draw against Sunderland, which has put them six points behind the league leaders, with a game in hand.
"I think what Samir was saying was definitely true," Toure said.
"To be honest, proper recognition has only come from the fans,' said the three-time African player of the year. 'I don't want to be hard and I don't want to be negative, but I want to be honest.
"If we play well and we don't have the recognition from the media, we are not going to be where we want to be.
People regard people from Africa as animals. If you go to any part of Africa now, people will say "yes, we know him [Messi]", but when you come to Europe and say 'Yaya Toure' people will say 'who is that?' Some will say they know my name but not know my face. But they will know Messi's face," he concluded.