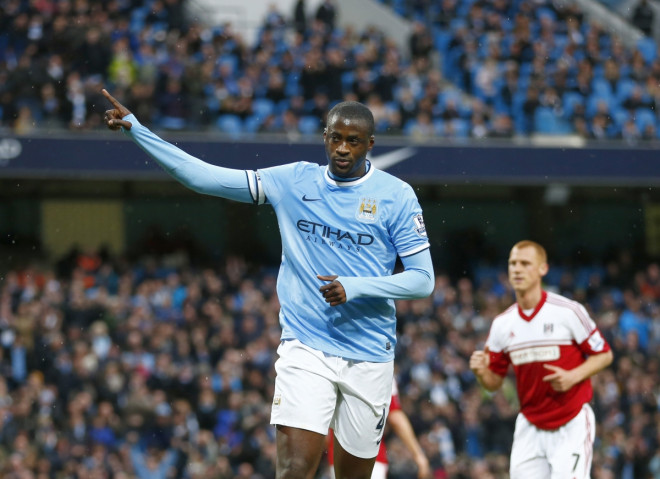 Chelsea striker Samuel Eto'o has heaped praise on Yaya Toure, claiming that he is currently the best player on the planet ahead of Lionel Messi and reigning World Player of the Year Cristiano Ronaldo.
Eto'o played alongside both Messi and Toure during his successful spell at Barcelona and in an recent interview with the official website of the Confederation Of African Football he doesn't hide his preference for the City star.
"He is exceptional! Look at what he did with Manchester City. It is phenomenal. To me, there is no doubt that Yaya Touré is the best player in the world. He has accomplished an extraordinary season," Eto'o said.
"The goals he scores with his team are just incredible. If these were done by Lionel Messi, it would have been said immediately that he is the best player on the planet. Yaya Touré scores goals that Lionel Messi, Pélé or other great players have scored."
Meanwhile, the striker hit out at his manager Jose Mourinho once again after the Portuguese boss questioned the Cameroon international's age earlier this season.
"I have a team but no striker. The problem at Chelsea is that we are lacking a goalscorer. I have one [Samuel Eto'o] but he is 32, possibly 35, who knows?," Mourinho said then.
Asked about his relationship with the manager, Eto'o admits their differences, saying: "Contrary to what a puppet says about my age, I am still physically fit.
"At 33, I feel real good. I have proven that I could do better than youths. And I wish to also say that I am not going to [play for a club in] the United States or to the Middle East."
Furthermore, he hints at a summer exit from Stamford Bridge even though he refuses to confirm his next destination.
"I will continue at the top level. I will continue to play the Champions League. My romance with this competition is far from over. I will not tell you where, but I will be at the top level.
"I am 33 and I have two World Cups to play. Before me there are other players who went on until the age of 41. So I can continue."