Yazidis Say Mount Sinjar Siege Is Not Over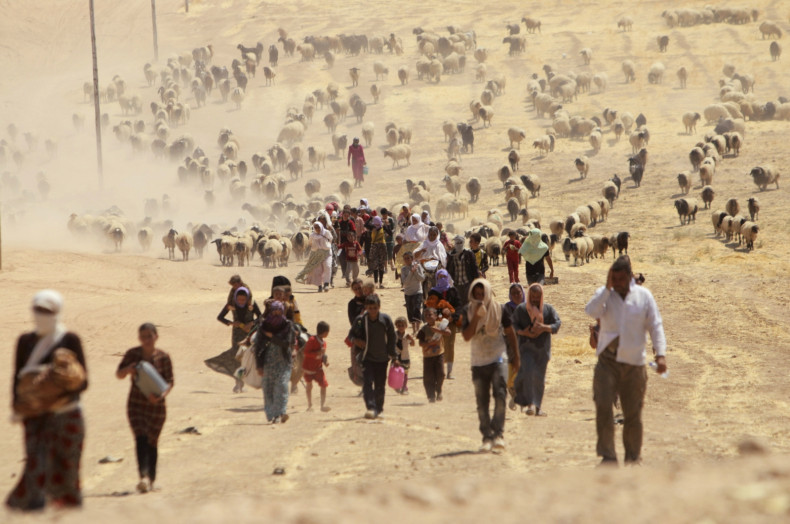 Yazidi leaders and activists have challenged US claims that the jihadist siege of Mount Sinjar in northern Iraq has been broken with American airstrikes.
President Barack Obama said on Wednesday that the situation on the mountain has "greatly improved" and said that no rescue mission or further humanitarian airdrops were needed. He based the assumption on the assessment of a small team of 18 marines and special operations soldiers in the field who reported that the majority of the religious minority had managed to escape.
"I could not be prouder of the men and women of our military who carried out this humanitarian operation," Obama said. The Yazidis, who fled a siege by Sunni militants in Sinjar, received US airdrops of food, water and medicine over a number of days.
But Vian Dakhil, the sole Yazidi MP in the Iraq parliament, who was injured in a helicopter crash as it delivered aid to the area, claimed that 70,000 to 80,000 Yazidis are still trapped on the southern flanks of Mount Sinjar.
She told the New York Times that American claims of the siege having been lifted are "not true".
"It's better now than it had been, but it's just not true that all of them are safe - they are not," Dakhil said. "Especially on the south side of the mountain, the situation is very terrible. There are still people who are not getting any aid."
Her remarks were echoed by the United Nations which declared its highest level of emergency in Iraq where it estimates more than one million people have been displaced.
Officials and aid workers in Iraq say that at least 50,000 displaced Iraqi Yazidis are struggling to find refuge in the Kurdistan autonomous region after leaving their homes and belongings behind.
Although most refugees now have access to food and water, they are still vulnerable to attack from the Islamic State, according to officials in the Kurdish city of Erbil.
The US and France have delivered military aid to the Kurdish capital to help the Peshmerga forces fighting the Sunni militants, while the UK has said it would "favourably consider" any request for arms from the Kurds.
Downing Street has said that so far the UK's response would be limited to humanitarian efforts.