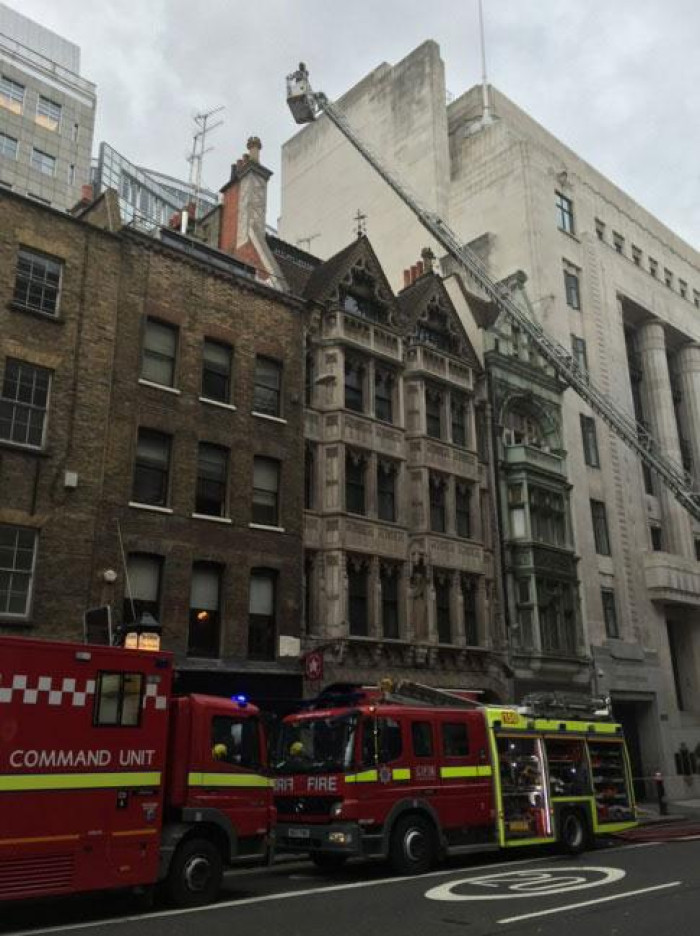 Ye Olde Cheshire Cheese, one of London's oldest and most famous pubs, was threatened by a fire on 11 November when a Fleet Street sandwich shop caught fire.
The fire badly damaged a flat above the shop which is next door to the pub, which was first built in 1538 before being rebuilt after the Great Fire of London in 1666, but it is not thought that anyone has been injured in the blaze.
London Fire Brigade's borough commander for the City said: "Quick actions by our firefighters meant the fire was confined to the flats above the shop. The shop itself and the historic Ye Olde Cheshire Cheese public house next door were thankfully unaffected by the blaze."
The brigade was called at 2.32pm and the fire was under control by 3.43pm. The cause of it is under investigation. Crews remain at the scene damping down the fire. Six fire engines and around 35 firefighters from Euston, Soho, Lambeth and Dowgate fire stations attended the scene.