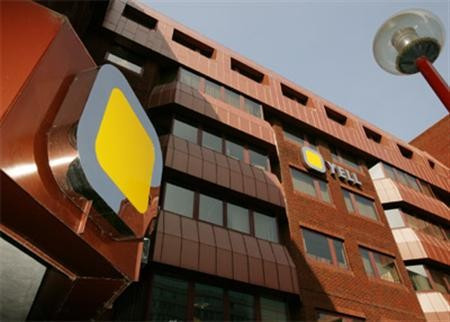 Shares in Yell Group were up over 10 per cent on the FTSE 250 in afternoon trading after the directories company said it had appointed Tony Bates to be its new Chief Financial Officer.
Mr Bates, 54, will become an Executive Director at Yell from 1 November and will take up his role as CFO on 22 November, following the group's Q2 results, due out on 9 November.
Mr Bates previously served as Chief Operating Officer at business telecoms operator Colt Group S.A.. From 2003 to 2009 he held responsibility for Colt's finance function. Yell said that during this time "he was instrumental in turning around the business from material cash burn to being cash generative, debt free and profitable, with a track record of steadily increasing earnings. "
The appointment appeared to give investors confidence that Yell would be able to bring down its net debt, which at the end of July was reported as being just under three billion pounds.
Bob Wigley, Chairman of Yell, said, "We are delighted to welcome Tony. He emerged from a strong candidate field as our clearly preferred choice and brings to Yell just the right track record of financial, operational and strategic insight, experience and achievement with a range of substantial quoted public companies. We are also ensured of a seamless transition with John Davis remaining with the Group to facilitate Tony's familiarisation period."
Mr Bates said, "I am excited to be joining Yell. Yell is a high quality organisation, which meets a fundamental business need. It has by far the leading brand and position in its markets, both online and in print. It's profitable and very strongly cash generative. All this stands Yell in very good stead and, in particular with a return of business confidence, I see the opportunity for the Group to prosper considerably."
By 14:35 shares in Yell Group were up 10.16 per cent on the FTSE 250 to 15.94 pence per share.