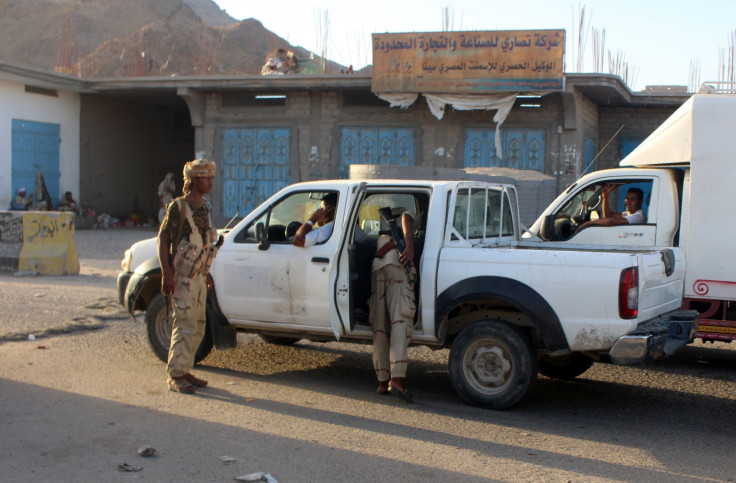 At least 43 people have been killed and several others injured in a strings of attacks carried out by an Islamic State (Isis) associate in southern Yemen on Monday (27 June), officials said. Seven simultaneous attacks by two suicide bombers and other militants targeted intelligence offices, military bases and security checkpoints in the port city of Mukalla. IS (Daesh) has claimed responsibility for the bombings.
The attacks took place as the government and the Houthi rebels moved to call off peace talks on ending the 15-month-old Yemen civil war. Both parties failed to reach a breakthrough although they had shown optimism about the negotiation talks that happened for two months in Kuwait.
In one of Monday's attacks, a bomb was hidden inside a food box that was meant for soldiers at a checkpoint to break their day-long Ramadan fast in the evening. While the other attacks were carried out by militants who stormed into a police station, the AP reported.
Witnesses said they heard gunfire echoing across Mukalla, which was followed by ambulance sirens. Officials, who spoke to the news agency on the condition of anonymity, said 10 people were injured, and fear the death toll could rise.
The IS affiliate had issued an online statement saying it carried out four suicide bombings against security personnel in the city.
Although the Yemen conflict started off only between the government forces and the Houthis, many other militant groups joined in. An al-Qaida associate had been controlling Mukalla for a year before being thrown out by a Saudi-led military coalition in April. Al-Qaida and its rival the IS have carried out several attacks across Yemen, making it a multi-sided war.
Meanwhile, two negotiators from the Houthi side and its allies, and one from the internationally-recognised government told The Associated Press that both the parties have suspended talks until mid-July. One of the government mediators said, "The return to the talks is meant to save face after reaching a deadlock."
This announcement has come just after the UN chief Ban Ki-moon visited Kuwait urging both the sides to arrive at a deal to end the conflict. He has also pressed for the release of prisoners, including journalists and political detainees.
The negotiations were intended to ease the violence and create the right atmosphere to hold a broader political dialogue between the two rivals – the government, led by Sunni President Abdrabbuh Mansour Hadi, and the Shiite Houthis.
The government has been calling for the handover of all the cities in Yemen that are under the control of the rebels, including surrendering its weapons. However, according to the negotiators, the Houthis have asked to form a unity government prior to making any changes on the ground.