Yemen: UAE intervention with Saudi coalition against Houthi rebels 'practically over'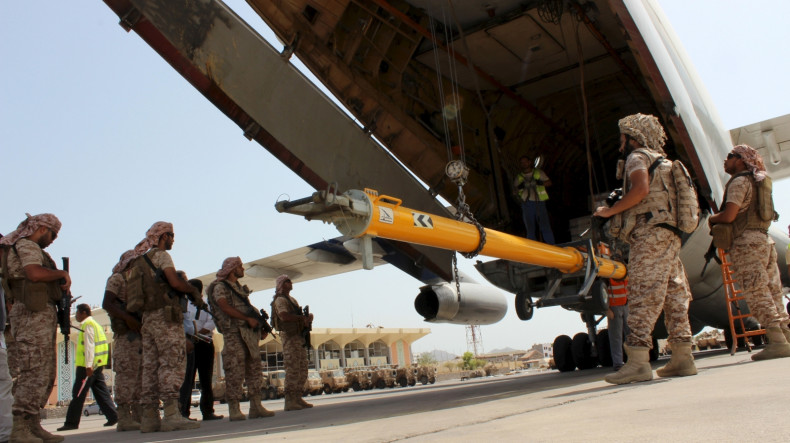 The United Arab Emirates' (UAE) involvement in a Saudi-led coalition in Yemen against Houthi rebels is "practically over" the country's foreign minister has said. Reuters reported the gulf nation's position was laid out by the Minister of State for Foreign Affairs Anwar Gargas, who was later quoted by Crown Prince Mohammed bin Zayed.
"Our position today is clear: the war is practically over for our troops... we are looking at political arrangements and our political role now is to empower the Yemenis in the liberated areas," Gargas was reported as saying.
The indication of the UAE's departure from Yemen comes following the United Nations' pronouncement on Wednesday (15 June 2016) that it would not hand over its sources for a report showing coalition air strikes killed and injured about 1,200 children in Yemen in 2015.
Human-rights organisations have been deeply critical of the Saudi-led coalition's use of indiscriminate bombing, which has resulted civilian casualties. The UN report led to the coalition briefly being placed on a blacklist for violating child rights.
While Ban Ki-moon has stood by the report, which he sayd "describes horrors no child should have to face," the UN has suspended the blacklist status while it investigates complaints from Saudi Arabia.
The report said the UN verified a total of 1,953 children killed and injured in Yemen in 2015 — a six-fold increase compared with 2014 — and it attributed about 60% of those casualties to the coalition. The UN also said it had verified 101 attacks on schools and hospitals last year, double the number in 2014, of which 48% were attributed to the coalition, the Associated Press has reported.
Yemen has been gripped civil since Houthi rebels, backed by Shia Iran seized the Yemeni capital Sana. Saudi Arabia and its gulf allies have intervened in Yemen carrying out an aggressive air campaign to check the rebels' advance.
In the chaos, Sunni militant group Islamic State (Isis) has grown in strength and capability in Yemen at the expense of al-Qaeda.