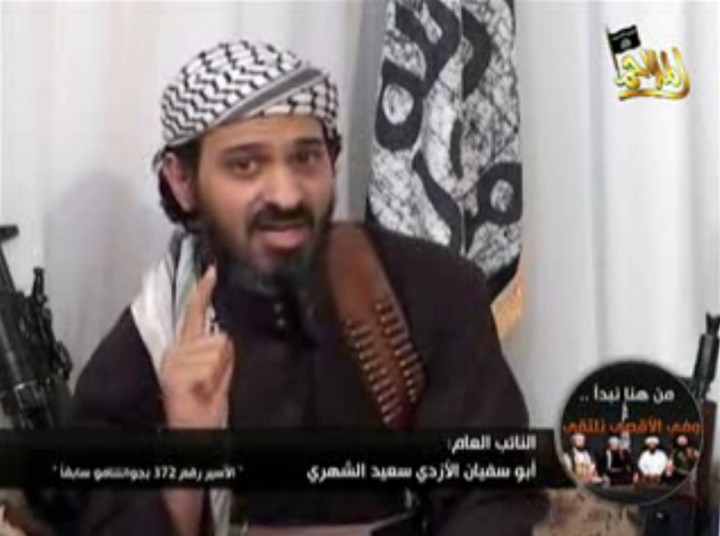 Yemeni armed forces claim to have killed a top official of al-Qaida in the Arabian Peninsula (AQAP), an offshoot of the feared terrorist organisation.
Saudi-born Said al-Shehri was killed by a US-made drone along with six other militants in an army operation in the remote Hadramout province in eastern Yemen.
The US has described AQAP as the most dangerous wing of al-Qaida.
Shehri is a former inmate of the Guantanamo Bay US military prison in Cuba. He was released to Saudi Arabia in 2007.
The killing came after the Yemeni president Abed Rabbo Monsour Hadi, who took power after former president Saleh stepped down following a US-backed power transfer deal, blamed tribal chiefs and government officials for helping al-Qaida in the south of the country.
Hadi said: "There are tribal chiefs and senior officials who are covering up for al-Qaida figures" in Abyan and Shabwa provinces. He accused them of blocking attempts to arrest suspects.
Recent clashes have left five al-Qaida militants and one pro-government fighter dead in the town of Shoqra in the Abyan province as part of a joint US-Yemeni campaign. The military and local tribes often fight together to keep al-Qaida out of towns and villages.
Al-Qaida took advantage of the turmoil caused by a popular uprising last year to conquer Shoqra. Yemeni forces, along with the US military experts, regained the flashpoint city in May.
In June, a suicide attack in retaliation for the offensive killed Maj Gen Salim Ali Qoton, the chief of Yemen's southern military region.
A total of 567 people have died in the campaign - 429 al-Qaeda militants, 78 soldiers, 26 militiamen and 34 civilians - according to AFP.