Yemen: Car bombs kill 'numerous' people in Sanaa and al-Bayda prompting Saudi air strikes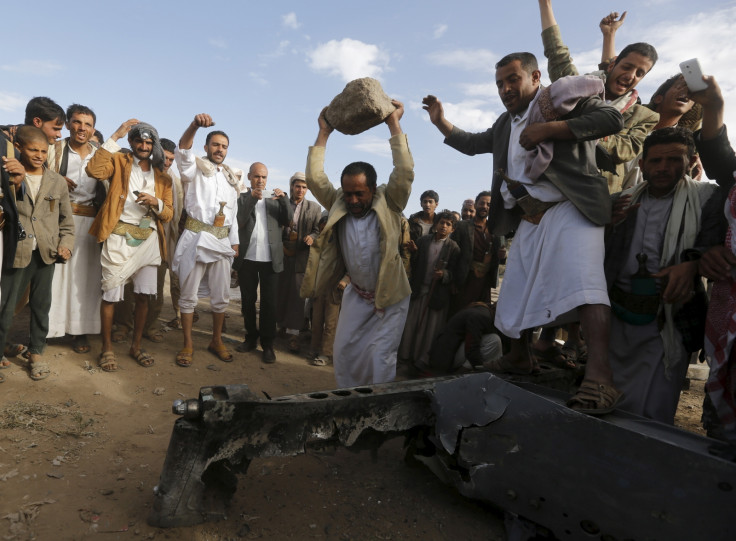 The Yemeni capital Sanaa and the southern city of al-Bayda have been hit by two car bombs, which the state news agency Saba said killed numerous people.
The bomb attacks, on 7 July, came a day after Saudi Air Force jets killed at least 180 Iranian-backed Shia Houthi fighters.
Saba reported that one of the car bombs detonated near a hospital in the centre of Sanaa, controlled by Houthis. The other explosion killed around 10 people.
The nine-nation Saudi-led coalition responded to the attacks by bombarding cities and towns in southern Yemen, as the Houthis accused it of killing 124 people in one of the deadliest days of its air war, reported Reuters.
UN envoy Ismail Ould Cheikh Ahmed has been in Sanaa trying to secure a humanitarian ceasefire for the remainder of the Muslim holy month of Ramadan in a conflict that has killed more than 3,000 people, mostly civilians. More than one million Yemenis have been displaced since March 2015.
"We are hoping to secure a humanitarian truce quickly, which could pave the way for a peaceful settlement of the crisis," Ahmed told reporters on Sunday. "It has turned into a catastrophe."
The UN team in the war-torn Arab state has documented "human rights violations and abuses and violations of international humanitarian law by all parties to the conflict," spokeswoman Cécile Pouilly said in a press release on 7 July. She added that "humanitarian access remains severely constrained by recent violence."
Coalition warplanes bombed rebel positions in and around Yemen's second city Aden, targeting an intelligence headquarters and television studio in the southern port, said military officials.
Meanwhile, the United Nations High Command for Refugees said five children were among 12 people killed on 4 July at a shelter in a kindergarten in the southern port city of Aden.
© Copyright IBTimes 2023. All rights reserved.