Yemen conflict: Saudi Arabia-led air strikes kill dozens in Hodeida
At least 43 people dead after air strikes hit two prisons in the Red Sea port city.
Dozens of people are reported to have been killed after Arab coalition air strikes struck two prisons on Yemen's rebel-controlled west coast.
The Associated Press news agency quoted the Houthis' TV network Al Masirah as saying that the air raid targeted the Al-Zaydiya security headquarters in the Red Sea port of Hodeida late on 29 October.
At least 43 people are reported to have been killed, including many prisoners and security forces.
The assault came hours after a separate coalition air strike in the south western province of Taiz killed at least 17 civilians.
Saudi Arabia has been leading a coalition of nine Arab states in a bombing campaign against Shia-dominated Houthi forces loyal to former Yemeni president Ali Abdullah Saleh since March 2015.
It has enforced an aerial and naval blockade on the country and seeks to restore exiled President Abd-Rabbu Mansour Hadi's government to power.
Nearly 7,000 people have been killed by the fighting and up to 80% of the Yemeni population is in need of some kind of humanitarian assistance, according to the UN.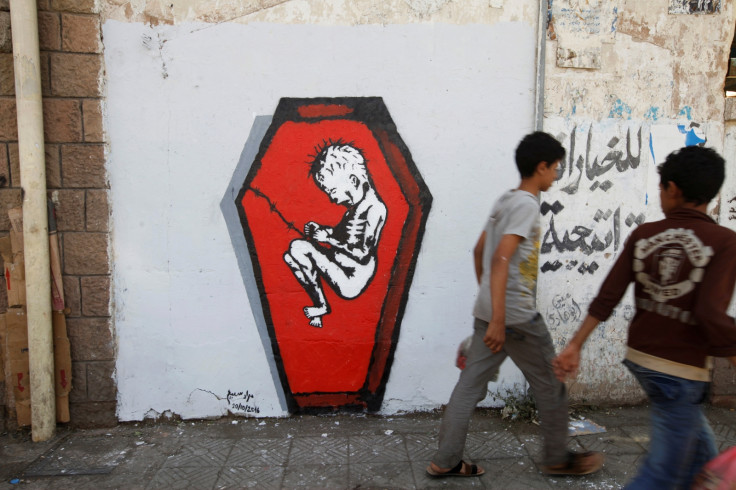 The Saudi-led coalition, which is backed by the US and Britain, has been accused of disproportionately targeting civilians through air strikes by rights groups such as Amnesty International.
On 29 October, Hadi reportedly rejected a peace proposal from UN envoy Ismail Ould Cheikh Ahmed aimed at bringing about a political solution to the conflict in Yemen.
Houthi said the terms of the proposal, which have not been made public, "reward the militias while punishing the Yemeni people", according to Saudi broadcaster Al Arabiya.
While previous peace proposals were "logical even if to a certain extent... the thoughts presented today under the name of a roadmap... only carry the seeds of war", he added.
Last week, a 72-hour ceasefire came into force in Yemen to allow aid agencies to reach those in need of humanitarian assistance.
© Copyright IBTimes 2023. All rights reserved.