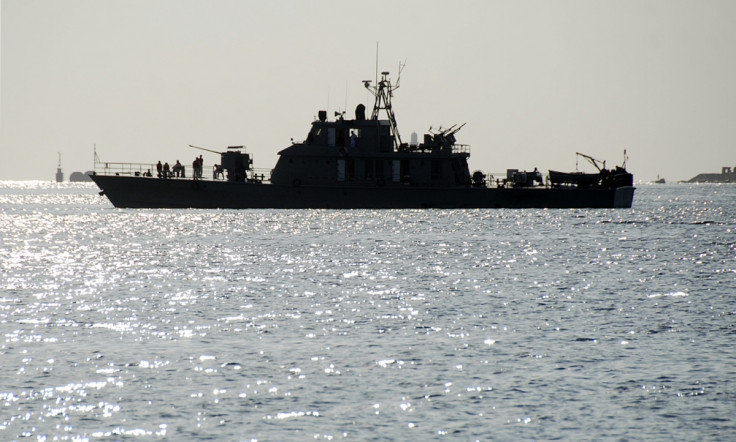 Iran dispatched a destroyer and a naval ship to the waters off Yemen on Wednesday (8 April), raising the stakes in the conflict two weeks since the Saudi-led coalition began bombing Houthi rebel targets.
The official version issued by the Iranian navy is that the warships were sent to the strategic Bab al-Mandab strait as part of an anti-piracy campaign to "safeguard naval routes for vessels in the region".
Securing navigation in the narrow strait was also a key reason for the Saudi-led air and maritime blockade.
Iranian destroyers have been in the region before as part of an anti-piracy force but the latest move by the regional powerhouse is seen mostly as posturing and signalling military capabilities.
It is also being seen as a flexing of muscles in the wake of the Pentagon announcing the first US aerial refuelling mission of coalition fighter jets, expediting weapons deliveries and increasing intelligence-sharing.
Analysts believe Iran could step in sooner than later in the battle that has pitched the coalition against Iranian-backed Shiite Houthi rebels fighting forces loyal to the country's internationally recognised president Abed Rabbo Mansour Hadi.
Hadi fled the country two weeks ago as the rebels closed in on Aden, Yemen's second-largest city where he was based.
On Wednesday, Iranian Parliament Speaker Ali Larijani accused the Saudi government of committing crimes against humanity in Yemen.
Iran has been lobbying among Sunni nations like Pakistan and Turkey which have yet to join the Saudi coalition, reports AP. In Islamabad, Iranian Foreign Minister Mohammad Javad Zarif said the Islamic Republic was ready to facilitate peace talks in Yemen and put an end to the suffering of the people there.
Pakistan's parliament is debating a Saudi request to send soldiers to join the coalition.
UAE sees Iran's expansionism plans
Emirati Foreign Minister Sheikh Abdullah bin Zayed Al Nahyan said Iran's meddling in several Arab countries, including Yemen, left little hope for cooperation. He saw the conflict as part of Iranian expansionist ambitions in the region.
"It's not about sectarianism. It's about Iran believing in exporting the revolution. It's a part of their regime, a part of their ideology. Until they choose to deal with us country to country, we will have suspicions," he said.
Meanwhile, the first ships carrying medical aid to Yemen since the 26 March start of the Saudi-led bombing arrived in the southern port city of Aden on Wednesday.
The coalition alleges that the rebels are proxies for regional Shiite powerhouse Iran seeking to destabilise the region following success in Syria, Lebanon and Iraq.
Tehran has denied that it is supplying the rebels with logistical aid and supplies. While condemning the Saudi air strikes, Iran has delayed taking any action in the conflict.