Yemen: Two pilots killed as UAE fighter jet crashes into mountain during Houthi strikes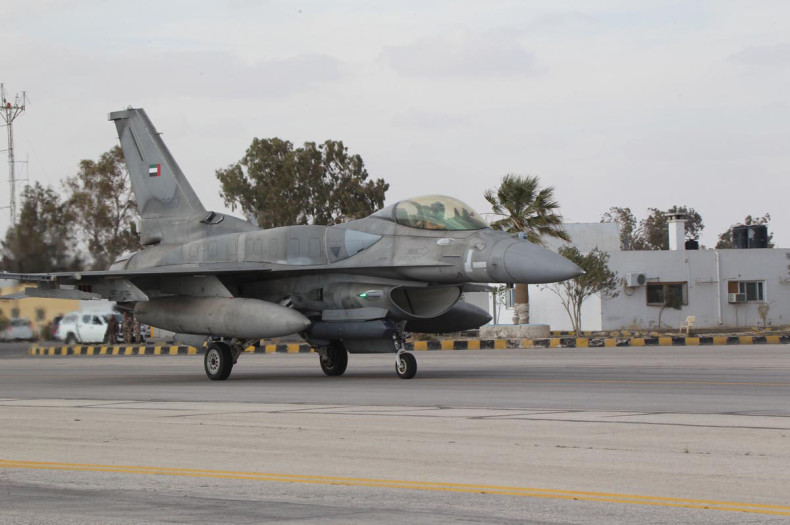 Two UAE pilots have been killed after their fighter jet crashed in Yemen during a mission against Houthi rebels. A statement from the Saudi-led coalition said on Monday (14 March) the Mirage jet suffered a "technical failure".

The incident is the first known case of a UAE warplane being lost in combat since the Emirates joined the Saudi-led coalition offensive. Airstrikes commenced in March 2015 in support of President Abedrabbo Mansour Hadi, who was ousted by Iranian-backed Houthi rebels.
Coalition warplanes were involved in campaigns in Yemen's second city, Aden – reported to be home to a growing Islamist presence. Security officials and witnesses in Aden told AFP a jet had crashed into a nearby mountain on 14 March as aircraft operated in the vicinity.
Pictures, not yet verified, were posted on social media appearing to show children holding part of the wreckage.
The UAE jet is the third coalition warplane to go down since airstrikes began. In May 2015, a Moroccan F-16 became the first coalition warplane to crash in Yemen, with Houthi rebel groups claiming they shot it down. In December, a Bahrain F-16 crashed near the Yemen border in Saudi Arabia due to a "technical error", with the pilot surviving.
Both jets were taking part in the Yemen bombing campaign, dubbed "Operation Restoring Hope". More than 6,000 people have died in the conflict – half of them civilians – with the UN criticising both the coalition and rebels for the casualties.