Yemi Hailemariam: Partner of Andargachew Tsege 'doesn't want to see people die in the streets'
EXCLUSIVE: IBTimes UK interviews partner of opposition figure Tsege, on death row in Ethiopia.
A recent crackdown on anti-government protests in Ethiopia has sparked fears for the fate of arrested activists and political opponents including prominent opposition member Andargachew 'Andy' Tsege, currently on death row in the African nation. The British-Ethiopian citizen is the founder of the Ginbot 7 political party, which Ethiopia classified as a terrorist organisation.
Tsege moved to the UK in 1979 and was later granted asylum as a political refugee. In 2009, he was tried in absentia and sentenced to death by the Ethiopian government for an alleged coup attempt. Tsege continued to live in London with his family until 2014, when he was arrested by Yemeni authorities in collaboration with Ethiopian intelligence at Yemen's Sana'a airport. He was then subsequently deported to Ethiopia.
IBTimes UK interviewed Tsege's partner, Yemi Hailemariam, who lives in London with the couple's three children. Hailemariam has been campaigning for the release of her husband, who some believe was arrested as part of a wider crackdown the government carried out on opposition members ahead of the 2015 general election.
"We are one of the possible ways that he can be able to get out of the situation that he is in. So that burden of trying to bring about his release is time-consuming and very distracting," Hailemariam told IBTimes UK. "He will come out and he should always think it is a very short time before he is going to be free."
She also criticised the UK government for not having done enough to ensure the release of her husband. British legal charity Reprieve, which is working to ensure Tsege's release, claimed that, when previously contacted, the UK's Foreign Office "declined to ask for his [ Tsege's] release, and had instead insisted on securing 'legal access' in Ethiopia".
A Foreign Office's spokesman told IBTimes UK: "The Government has raised Mr Tsege's case with the Ethiopian Government repeatedly and at the very highest levels. We have received a commitment from Prime Minister Hailemariam that Mr Tsege will be allowed access to independent legal advice to allow him to discuss options under the Ethiopian legal system."
---
For more information on Tsege's detention and the online petition calling for his release, click here.
---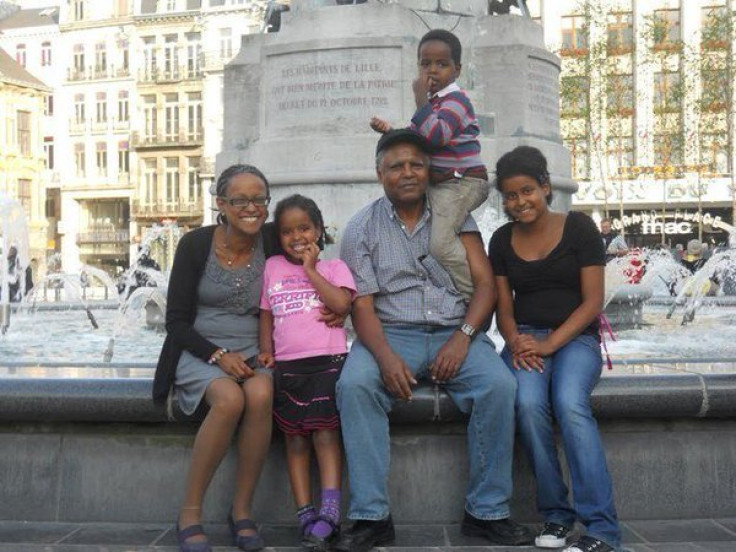 Ethiopia witnesses rise in anti-government protests
Recent calls to release Tsege came as nearly 100 people were allegedly killed during anti-government protests in Ethiopia.
Demonstrations erupted in the Amhara region earlier in August, when thousands took to the streets of Gondar and Bahir Dar in protest over the administration of disputed territories. Members of the Welkait-Tegede community are demanding their lands be administered by the Amhara region, instead of the Tigray state.
Protesters, who identify themselves as ethnic Amhara people – Ethiopia's second largest ethnic group – clashed with police during the demonstrations, dubbed the biggest anti-government unrest Ethiopia has witnessed in recent history. Both witnesses and Amnesty International claimed at least 30 people were killed in Bahir Dar.
A similar incident occurred in Oromia, where activists and witnesses claimed at least 67 people were killed during protests. The demonstrations were the culmination of a wave of unrest that rocked Oromia, Ethiopia's largest state, in recent months.
"We don't want to see people die in the streets of Addis Ababa," Halemariam explained. "Repression is not going to continue on for very long. People are going to get upset and economical gain without any independence means absolutely nothing and economical gain when there is repression is only for the few."
The Ethiopian embassy in London has not responded to a request for comments on Tsege's detention. The state-affiliated Fana Broadcasting Corporation (FBC) reported authorities blamed foreign enemies for the unrest and deemed the recent protests as illegal.
© Copyright IBTimes 2023. All rights reserved.