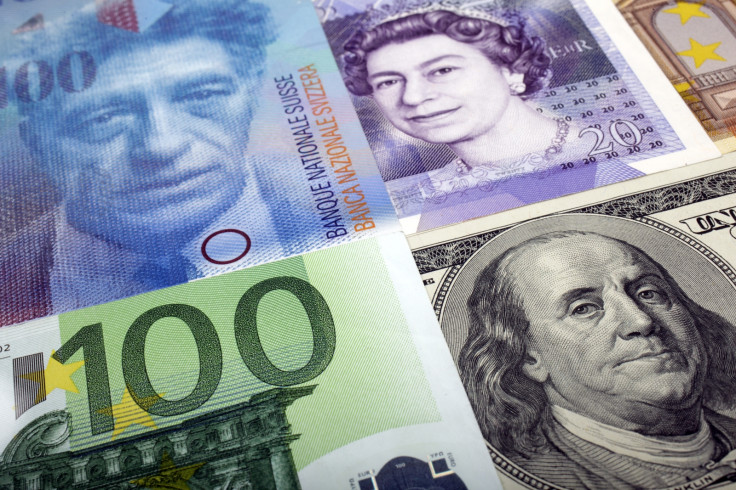 The Japanese yen has been holding near a new seven- year low of 120 against the greenback while the euro and the pound are keeping 28- and 16-month lows ahead of US November non-farm payrolls data.
The USD/JPY rallied to as high as 120.26, its highest since July 2007. The pair is still holding above the 120-mark.
Data from Japan showed that the coincident index rose to 110.2 for October from 109.8 in the previous month while the leading economic index has declined to 104.0 from 105.6.
The EUR/USD pair had made some gains after the press conference by ECB President Mario Draghi but has not moved significantly from the over two-year low of 1.2281 before his remarks.
The GBP/USD, on the other hand, continued to show weakness and remained close to the 1 December low of 1.5585, its lowest since September last year.
As expected, both the European and the UK central banks left key rates unchanged at their policy reviews on Thursday.
Draghi, however, said that policy makers will not tolerate a prolonged period of low inflation, and that officials discussed all assets but gold as potential targets for purchases.
A Bloomberg report said the ECB was preparing for a broad-based stimulus plan including bonds and not equities to be finalised at the January ECB meeting.
German factory orders data for October showed a significant progress from the previous month. Year-on-year, orders rebounded to 2.4% growth from a 0.7% fall in September. The monthly growth rate jumped to 2.5% from 1.1% when analysts were expecting a 0.5% growth.
The dollar has made big gains in recent days with the market waiting for the key jobs report.
The market has already factored in a rise in US non-farm employment additions in November and any positive surprise will boost expectations of a US rate hike sooner than earlier forecast.
The USD index, the gauge that measures the trade weighted strength of the greenback against a basket of major currencies, has risen to a 68-month high of 89.09 before ending lower at 88.64. It is trading higher at 88.75 on Friday.
A break of 89.17 in the dollar index will take it to its highest since April 2008, an 80-month high.