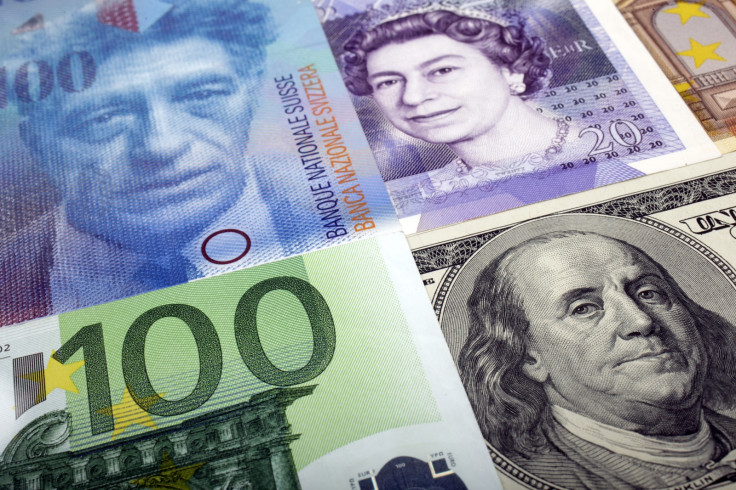 The euro has fallen sharply so far this week while the pound has strengthened, but compared to where the currencies traded before the November rate decisions, the UK unit has dropped much more than the common currency, indicating the market preparedness for December rate decisions.
Skyrocketing US dollar is also weighing on the euro and the pound along with other major currencies. The USD index rallied to a 68-month high of 89.04 on Thursday helped by better than expected services data from the US.
The Bank of England (BoE) will announce rates at 12:00 GMT and the European Central Bank (ECB) at 12:45 GMT. The market consensus is for hold decisions from both the apex banks, the former at 0.5% and the latter at 0.05%, in the case of benchmark lending rates.
The EUR/USD has fallen to a 28-month low of 1.2295, making a 1.15% drop from the previous Friday's close. The pair was at 1.2482 before the November ECB meeting, from where it traded 1.5% down a few hours ahead of the December review.
The GBP/USD has been moving sideways for the past three weeks or so, but at the 14-month low of 1.5585 touched last week, the pair was down 1.8% from the 6 November level.
Both the euro and the sterling have reasons to look south with the eurozone and the UK facing deflationary pressures and slowing growth. The ECB is likely to expand its stimulus measures while the BoE is now expected to wait longer before the first rate hike than earlier expected.
The French unemployment rate rose to 10.4% in Q3 from 10.1% in Q2. The UK Halifax house price growth slowed to 8.2% from a year earlier in the three months to November compared to the October quarter print of 8.8%, but beating analysts' expectations of 8.0%.
Labour market data from the UK after the November rate review too was pound-negative. Claimant counts dropped by 20,400 in October, more than the September drop of 18,400, but less than market expectations of 24,900.
The UK unemployment rate as of September was 6%, unchanged from August and against the consensus of a drop to 5.9%.
Equity markets in most parts of the world are trading at all-time highs, despite the likelihood of rate tightening in the US, mainly helped by easy money policies in the eurozone and Japan.
Reports that Japan's market favourite Prime Minister Shinzo Abe will return to the post in the upcoming snap election has boosted the share markets but markets will look for more cues in that regard when Mario Draghi, the ECB president, addresses the media after the rate decision.