Yoichi Wada has stepped down as CEO of Square Enix after the game publisher announced it was altering its full-year forecast to reflect "extraordinary loss."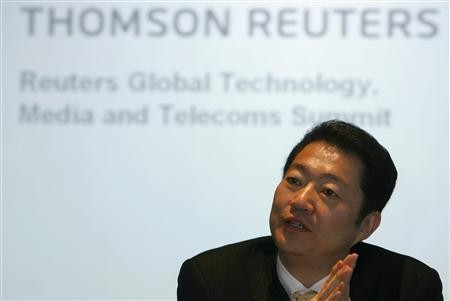 In a note to investors, Square Enix said it "expected" Wada to leave the position after this June's Annual General Meeting of shareholders. He will be replaced by current representative director Yosuke Matsuda.
Wada's departure comes after Square Enix slashed its forecast for 2012 to reflect higher net losses and lower net income. In a statement published today, the company revised its fiscal predictions to reflect a loss of ¥13 billion (£90m), much lower than ¥3.5bn of profit that the company forecast at the end of the third quarter in October.
The company is also expected to report a drop in revenue, down to ¥145bn from ¥150bn.
Square Enix also announced that in the wake of these revised figures, the company would spend ¥10bn on a dramatic restructuring:
"In view of the rapidly changing environment of the game businesses, the Company has decided to implement major reforms and restructuring in its development policy, organisational structure, some business models, and others."
The statement blames the major losses on "slow sales of major console titles in North America and Europe." Although no specific games are mentioned, Hitman Absolution and Tomb Raider are the only two major releases Square Enix has launched since publishing its October forecast.
Sales
Although sales figures for both games have been favourable (Tomb Raider remains at number two on the UKIE videogame chart; according to VG Chartz, Hitman Absolution sold 1.37 million copies in its first month) they may have fallen behind the Square Enix's original expectations.
Yoichi Wada joined Square in April, 2000 and quickly rose through the company, becoming CEO in December of the same year. His departure follows soon after John Riccitiello, CEO of Electronic Arts announced his resignation as the company told investors that its outlook for 2012 would come in "slightly below" forecasted figures.