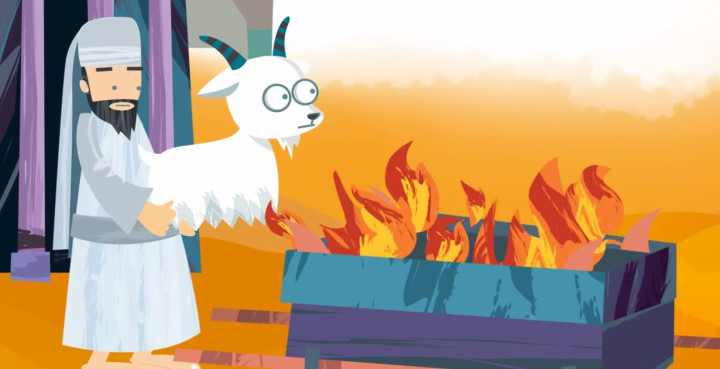 Want to prevent yourself drunk dialling someone? There's an app for that. Want to keep track of your bowel movements? There's an app for that. Want to atone for your sins by sacrificing a goat? Yep, there's an app for that.
eScapeGoat is that app. It recreates the Biblical ritual that used to take place on Jewish holiday Yom Kippur when a priest would transfer the sins of their local community to a goat while sacrificing another.
"On Yom Kippur we're given the chance to start over, to reset," reads its website's description. "While today we do this through prayer, synagogue and fasting, it used to be done with a goat, and we're bringing it back."
The eScapeGoat is website set up to collect the sins of the internet before Yom Kippur, "like in bible-times, only nerdier".
Users submit their sins (in 120 characters or fewer) which are then tweet anonymously through the account @SinfulGoat. Last year the site gathered over 8500 sins before Yom Kippur.
One confession reads: "I checked in at the gym on 4Square even though I was sitting on the couch eating." Another states: "I often pretend my job is more stressful/time consuming than it actually is to gain sympathy from friends"
The app was designed by Sarah Lefton from San Francisco last year as a way brining Judaism into the modern world in some way. Looking at the beautifully designed website it's also about bringing in a younger audience.
Yom Kippur begins on 3 October.