You think The Mooch was bad? A White House communications boss had to resign over Nazi ties
Current storm in the White House trumped by a scandal that took place 30 years ago.
Anthony "The Mooch" Scaramucci has joined the long list of officials fired from the White House, less than two weeks after he was hired in the first place.
Scaramucci helped bring about his own downfall thanks to an expletive-laden attack on Reince Priebus.
Reports suggest that it was Priebus's replacement, General John Kelly, who pushed for Scaramucci's exit.
And with just 10 days in the job, the Long Island native barely had time to learn where the White House toilets - but there's a previous figure in his role who failed to last a week.
John Koehler was the communications boss under Ronald Reagan for six days in 1987.
He arrived in the West Wing with an illustrious resume, having been an assistant manager at Associated Press as well as working for the US Information Agency during the final years of the Cold War.
After a 15-minute meeting with Reagan, he accepted the job, saying that he was "going to be low key".
He was anything but.
Almost immediately after taking his post, NBC News reported that he had been a member of the Jungvolk, a section of the Hitler Youth.
Initially membership was voluntary, but as the Second World War began, it became compulsory for all boys aged 10-14 to take part.
Having been born in Dresden as Wolfgang Koehler in 1930, he was forced to take part in the organisation for six months.
This was until he fled to escape the invasion from Soviet troops and became an interpreter for the US army.
Koehler said that he had disclosed his membership of Jungvolk after undergoing security checks.
"If you lived in Germany at that time and were of a certain age, you had something to do with the party. Do you really begin to think at that age?" Koehler told The Post.
"Having been a newspaperman in this country for more than 30 years, I think this is a black day in journalism," Koehler said.
But his appointment caused a stir amongst officials at the very top of the administration.
It was reported that Reagan had confidence in Koehler's position despite an ongoing dispute between the First Lady Nancy Reagan and the chief of staff Donald Regan.
The first lady, who was a friend of Koehler, had pushed for his appointment, but Regan blamed the rushed process in which he was appointed for the media furore over his Hitler Youth days on Nancy.
The political storm grew ever bigger when Republicans aired their frustrations that the headlines were being made over West Wing staff rather than policy.
Some officials raised the comments about Nancy Reagan to the president, who then fired Regan days later.
When the new chief of staff joined, Howard Baker Jr, he recommended that Koehler step down, which he did.
And 30 years later, a similar story with similar players has played out in the White House once again.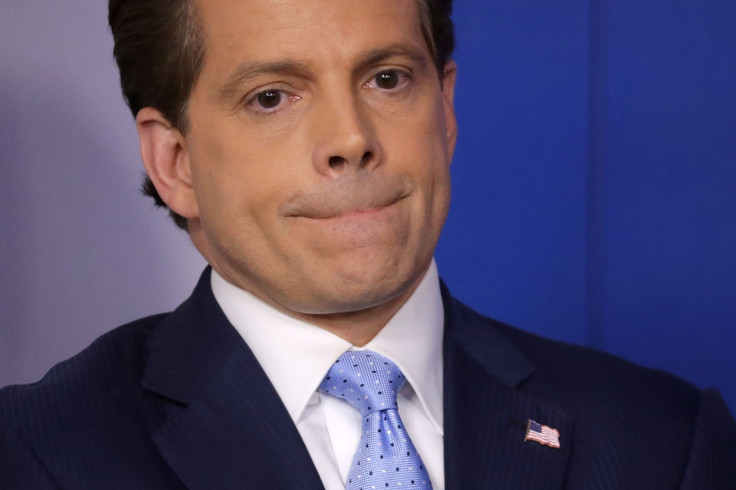 © Copyright IBTimes 2023. All rights reserved.