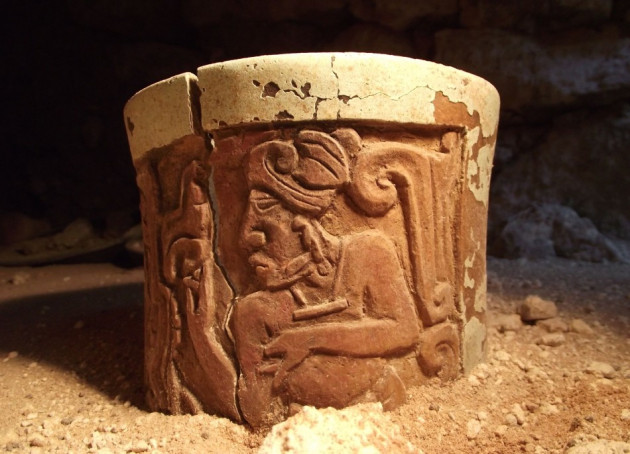 Archaeologists from the University of Bonn in Germany have discovered an ancient tomb, believed to be that of a young Mayan prince, beneath the ruins of a royal palace near the border of Mexico and Guatemala.
The tomb, found in the Mayan city of Uxul in Campeche, Mexico, dates back to 800AD and was being excavated as part of an ongoing investigation into the ancient city's royal palace, which began last year.
"The walls of the tomb were made of brick... inside this 1,300-year-old grave chamber, the remains of a young man were discovered", said the archaeologists in an official release on 30 July.
The remains are believed to be those of a man between 20 and 25 years old, and royal offerings found near his grave, such as ceramic paints and cups, indicate he may have been part of the ruling dynasty.
Some of the cups are inscribed with hieroglyphics, believed to denote the rank of the deceased within the royal family. A date inscribed on one of the cups corresponds to 711AD, which archaeologists assume to be the year he died.
The research team continued by revealing that the suspected prince "was lying on his back, buried with his arms folded across his stomach".