Ivanka Trump took to Twitter on Thursday (1 June) to commemorate the start of LGBTQ Pride Month 2017 and voice her support for LGBTQ rights, but Twitter wasn't buying it. For the past eight years, former President Barack Obama declared June as LGBTQ Pride Month.
President Donald Trump's administration, however, is yet to publicly acknowledge Pride Month this year.
Logging back onto social media after observing the Jewish festival of Shavuot, President Donald Trump's eldest daughter tweeted: "Wishing everyone a joyful #Pride2017".
"This month we celebrate and honor the #LGBTQ community," Ivanka tweeted. "I am proud to support my LGBTQ friends and the LGBTQ Americans who have made immense contributions to our society and economy."
Ivanka's remarks come as world leaders, experts, activists and citizens from across the globe furiously slam her father over his decision to withdraw the US from the Paris climate agreement.
Social media users immediately slammed Ivanka's comments as "hypocritic" and urged her to take a tangible stand on key progressive issues she says she supports, given her proximity to the leader of the nation. Others chose to mock the president's daughter with a slew of GIFs, jokes and sarcastic comments.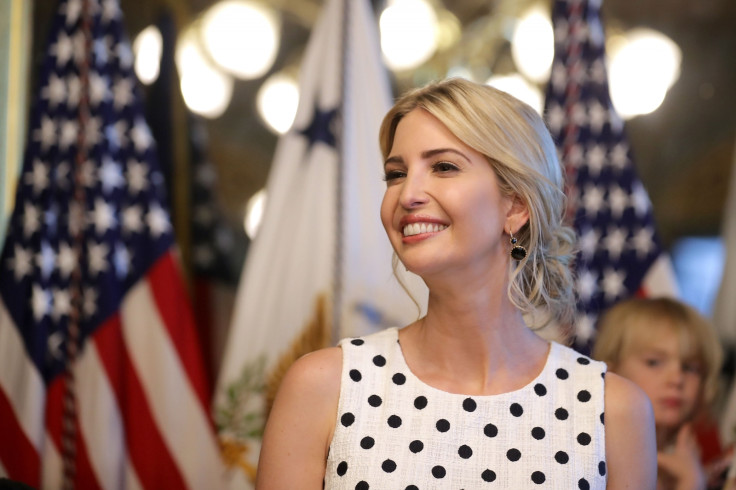 "You don't get to honor the LGBTQ community when the VP supports gay conversion therapy and your dad supports bathroom bill," one Twitter user wrote. Another questioned: "If your influence on LGBTQ issues ends up like your influence on climate issues, you best stay quiet if you really want to help."
"Who is this 'we' you talk about?" celebrity blogger Perez Hilton tweeted. "Because your father isn't celebrating us - that's for damn sure."
The Gay and Lesbian Alliance Against Defamation (GLAAD) also admonished the White House's "silence" in a press release saying Trump chose to issue proclamations around "Great Outdoors Month", "National Ocean Month" and "National Homeownership Month", but failed to mention Pride Month.
"Every June, leaders from all walks of life recognize Pride month and stand together in support of LGBTQ people, however President Trump chose to start this Pride month with deafening silence," President and CEO of GLAAD Sarah Kate Ellis said in a statement. "Even if Ivanka Trump tries to save face with LGBTQ Americans, President Trump's negligence at the start of Pride month provided another example that this administration is no friend to the community.