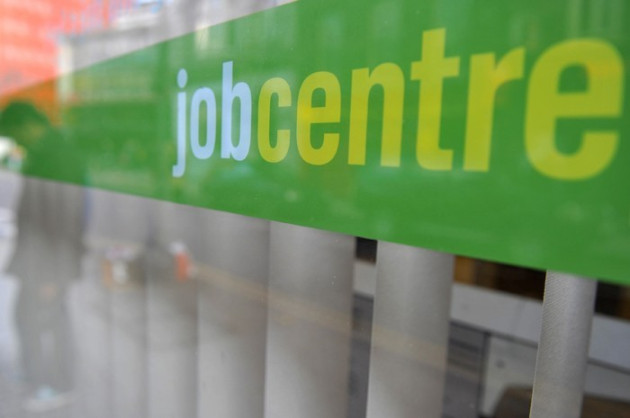 Even though today's unemployment figures show a drop in the number of young people looking for work, two reports have highlighted the problems they still face.
After the Office for National Statistics showed youth unemployment fell by 62,000 between June and August compared to the previous three months, work and pensions minister Mark Hoban said: "The big fall in youth unemployment is particularly welcome, but we know this remains a challenge."
The government has said more jobs are available, with 476,000 unfilled vacancies - up 3,000 on the previous quarter.
But the Joseph Rowntree Foundation found that 66 young people apply for every retail job advertised. It found that just 24 percent of low-skilled vacancies were for full-time day work, while 78 per cent paid less than £7 per hour.
Chris Goulden, head of poverty at the foundation, said: "On the day the latest unemployment statistics are released, this report makes for grim reading for young people. The intense competition shows the main problem is more fundamental - a major shortage of jobs."
The foundation carried out an experiment to find out the response of employers to young job applicants. It sent three applications from fictional candidates to 667 job adverts.
It found that in seven out of 10 applications, the employer did not respond at all, while not providing feedback appeared to be the norm. The report said the findings were discouraging.
Research by the Prince's Trust has pointed to the fact that youth unemployment has risen sharply since the recession began in 2008, despite the latest quarterly unemployment figures showing a drop in the number of out-of-work 18-24-year-olds.
It found that the number of young people on Job Seekers Allowance for more than six months has quadrupled since 2008 to 167,000.
Young people who have been unemployed for over two years rose to 103,294, an increase of 168 percent.
Danny Dorling, professor of human geography at the University of Sheffield, said: "It is staggering to think that more than 100,000 young people have lost more than two years of their lives to unemployment.
"There is a real danger that these young people will be overlooked and eventually forgotten, even if the overall youth unemployment rate falls - and we must not let that happen."