Yuan Faces Appreciation Pressure as China Trade Revives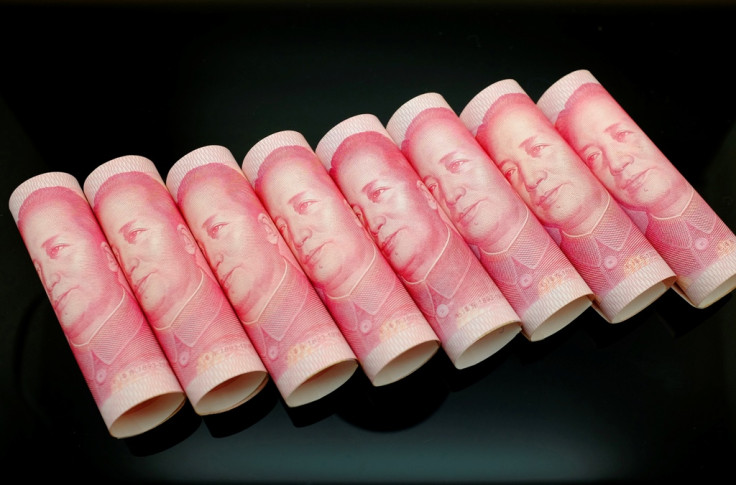 China's exports and imports rebounded in April leading to a significantly-increased trade surplus, which is expected to contain weakening in the yuan.
On a year-on-year basis, exports and imports rose 0.9% and 0.8%, respectively, in April, reversing from declines of 6.6% and 11.3% in March. Analysts expected a 2.8% decline in exports and a 2% decline in imports for April.
Trade surplus rose to $18.46bn (£10.9bn, €13.3bn) from $7.7bn in March.
Exports to the US and EU rebounded to 12.0% and 15.1%, respectively in April, while that to Hong Kong declined by 31.4% due to the crackdown on round-tripping activities.
The rebound in imports was primarily due to higher demand for iron ore. Iron ore import volume rose 24.2% year-on-year in April, up from 14.6% in March.
The higher import volume reflects that market concerns over China's commodity demand are overdone, according to economists from ANZ bank.
The second-largest economy recorded unprecedented economic growth over the past three decades, primarily due to the growth in exports and investment.
China has been looking to reduce its dependence on export and investment for growth and targeting to increase domestic consumption to make its growth more stable and sustainable.
The economy expanded 7.4% in the first quarter, down from 7.7% in the previous quarter.
Analysts were of the opinion that the country's growth would slow down further due to its reforms to increase consumption.
The latest data shows signs of recovery in the economy, and comes in support of the measures undertaken by the government.
Impact on Yuan
The improvement in trade surplus is likely to put appreciation pressure on the yuan, which has recently weakened against the US dollar.
"As the trade surplus widened significantly, the depreciation pressure of the RMB could be eased somewhat," said ANZ economists.
They added that the currency will start strengthening in the second half of 2014.
"With China's exports consolidating and most of its [manufacturing indexes] marginally higher in April than March, there is a good chance that the People's Bank of China will allow the yuan to recover some of the first quarter's depreciation in the second quarter of 2014," said Bill Adams, senior international economist for PNC Financial Services Group.
The yuan strengthened 0.08% against the US dollar and is trading at 6.23 as at 8:00 am GMT.
© Copyright IBTimes 2023. All rights reserved.