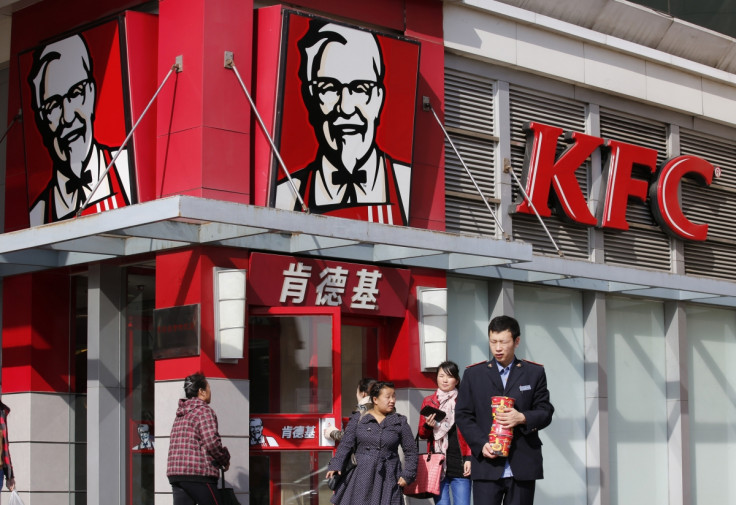 KFC and Pizza Hut owner Yum Brands reported a decline in sales for the fourth straight quarter, as the company is working hard to repair its tainted image in China after a food scandal in 2014.
For the second quarter ended on 13 June, the company recorded total sales of $3.11bn (£2bn, €2.8bn), down 3% from a year ago. Net income for the quarter dropped 30% to $235m.
Yum's same-store sales in China, one of its prime markets, have declined by 10% in the second quarter, compared to a 12% decrease in the first quarter and a 15% increase in the same quarter in 2014.
Same-store sales at KFC stores in China fell 12% during the second quarter, while that at Chinese locations of Pizza Hut fell 4%.
The company's China woes began after a television news story in July 2014 alleged that one of its suppliers was using meat that was past its expiry date.
Food safety has become a serious issue in China ever since the tainted milk scandal in 2008, when at least six children died and some 300,000 fell ill after consuming milk products contaminated by melamine. Given the situation, it would be tough for the company to convince its Chinese consumers and bring them back to its restaurants, according to experts.
Globally, KFC posted a 3% increase in same-store sales and Taco Bell posted a 6% increase, while Pizza Hut same-store sales were flat.
Despite the weak figures from China, Yum has been optimistic about its future, forecasting a strong growth in the second half of 2015.
"China Division's restaurant margin in the second quarter was an encouraging 14.6%, even though same-store sales declined 10%, reinforcing our belief in significant profit leverage as sales recover," said CEO Greg Creed.
"We expect substantial same-store sales and profit growth in the second half given overall trends in sales and brand perceptions."
He also expects to deliver full-year earnings per share growth of at least 10%, "driven by a strong second half in China and solid brand-building initiatives underway at each of our divisions."