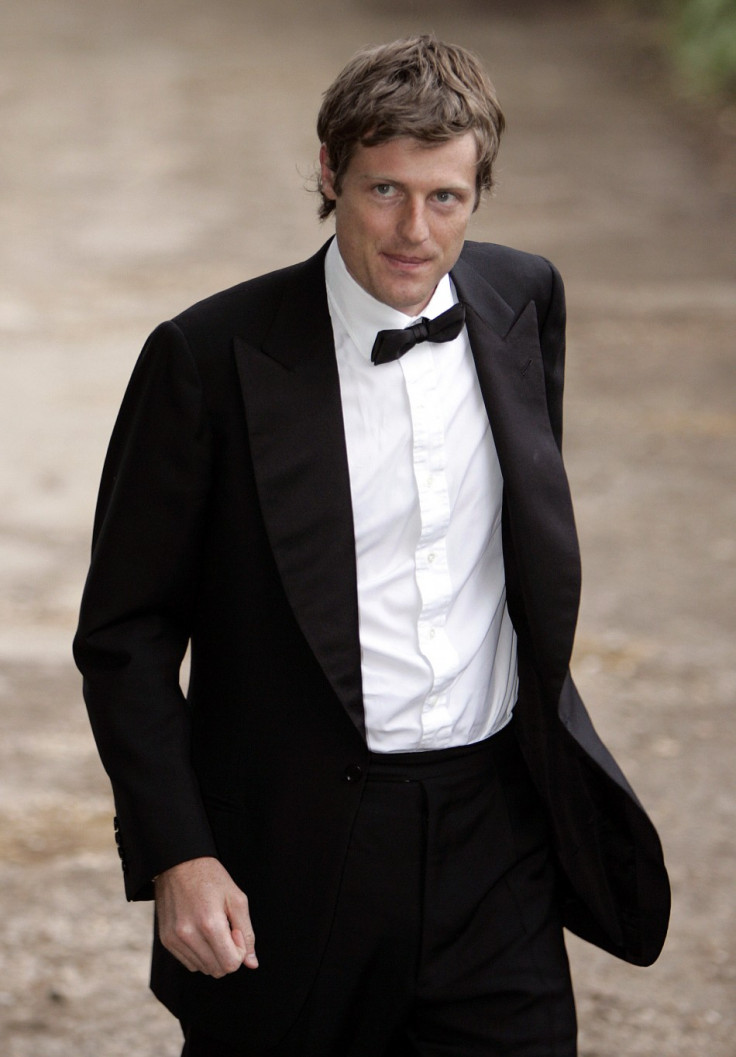 Zac Goldsmith has prompted outrage after comparing the British tabloid press to the Nazi death camp at Auschwitz.
The Tory MP drew strong criticism following his outburst while giving evidence to MPs and peers on privacy laws.
"If the only way a business can stay afloat is by engaging in immoral or unethical behaviour, then that business should either change its model or go out of business," he told the joint committee on privacy and injunctions Monday.
"No one said Auschwitz should have been kept open because it created jobs."
Media figures hit Goldsmith with a barrage of criticism, branding his comments "deeply inappropriate".
"Zac Goldsmith compares tabloids to Auschwitz, Tom Watson and Steve Coogan compared them to mafia. And it's newspapers that are sensationalist?" tweeted The Times' Janice Turner.
Goldsmith avoided an outright apology, instead claiming that he was making a valid point, but that he should have used a better example.
"No one can genuinely believe I equated tabloids to concentration camps. Silly," he tweeted.
Goldsmith also criticised the "relentlessly misleading Daily Mail" for its coverage of the incident.
He was joined at the committee meeting by actors Hugh Grant and Steve Coogan and former motor racing chief Max Mosley, all of whom called for changes in press regulation to protect privacy.
Mosley said breaches of privacy were irreversible and argued that a free, independent adjudicator should replace the Press Complaints Commission.
"Once somebody has breached your privacy there's no getting it back again," he said. "Nothing that can be done in the event would put the victim back in the position they were prior."
He prompted laughter with a comment that a front page on the News of the World with the headline "This was a private orgy" would be of little help to him.
Mosley went on to equate a breach of privacy to an irreversible personal injury. "If you could go to a high court judge and told him that someone is going to cut my leg off and would you please stop it, he probably would," he said.
"The case for an independent person to look at these stories is almost beyond dispute."
"There should be an obligation to inform somebody, but equally the other way. If you have an editor of a small local paper who was worried that they could face a big legal action, they should have the right to go to that body."
Mosley revealed that his high court victory over the News of the World cost him "tens of thousands of pounds" and he had been warned that it would cost him £1 million if he had lost.
"Fortunately I won," he said. "But to put £1 million at risk is something that very few people can do. It can't be right that you have to risk £1 million to get justice."
Coogan said decisions on whether a story was a matter of public interest could not be made by the press or the victims of a story as they both have a vested interest.
"Few of these editors ever argue that it's in the public interest," he said. "There's a notion that the press will run screaming from regulation as it will affect investigation, but television is heavily regulated and that hasn't impeded their ability to investigate corporations and abuses of power."
Googan revealed that he spent more than £200,000 when taking action to protect his privacy. "I hope I will get it back one day. I don't know, though, and it keeps me awake," he added.
"I weighed up whether to take action and I've come to the conclusion that it's as well to do nothing as it is to do something. The net effect is sometimes just as well to try to live with the damage because the story eventually goes away. You can't put it back in the bottle."
The parliamentary committee, which also heard evidence from press regulators, including PCC director Stephen Abell, is considering how to strike a balance between privacy and freedom of expression.
The committee, separate from the Levenson Inquiry into press ethics, will review media regulation as well as injunctions and super injunction before reporting its findings at the end of February.