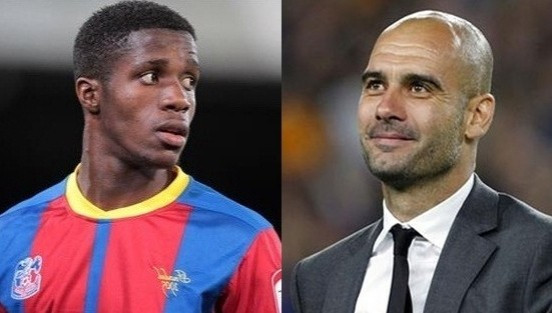 Manchester United and Arsenal have both confirmed interest in Wilfried Zaha, but where he would prefer to go is still unknown as the winger makes a decision over his future.
Zaha has long been the subject of transfer speculation, and both clubs are now set to enter a bidding war for the star who has been touted for big things for club and country.
Meanwhile, Arsene Wenger insists that Theo Walcott is staying at Arsenal for the long term, and that the England international will sign a new contract by the weekend.
Walcott's situation at the Emirates has been an ongoing saga, but Wenger is confident that he wants to stay and the only problems are in the details of the new deal.
Meanwhile, Pep Guardiola's decision to make the move to Bayern Munich was somewhat of a surprise, with Chelsea pushing hard to bring the Spaniard to Stamford Bridge as the eventual permanent replacement for Roberto Di Matteo. But he has chosen German football over the Premier League, with a stable and historical club awaiting him come summer.
For the Blues, the news was confounded by the side missing out on yet another home win last night, this time to strugglers Southampton. The club can boast just one home win under Rafa Benitez so far.
Harry Redknapp has also been working his magic on the January transfer window once more, signing Loic Remy from under the nose of Newcastle and looking set to do a deal with former Tottenham and Arsenal target Yann M'Vila. The former Tottenham manager is hoping the pair can save the club from relegation.