Zayn Malik accused of slamming ex-fiancee Perrie Edwards over Little Mix's sexy stage outfits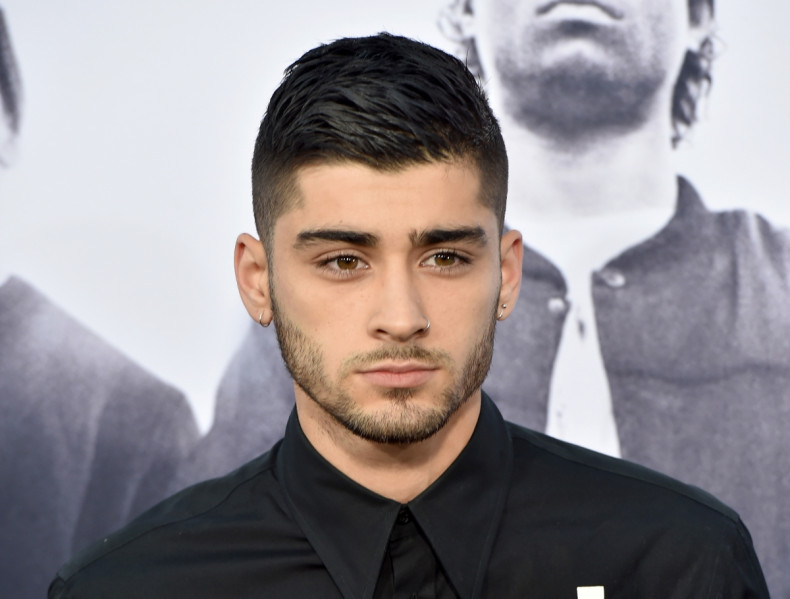 Zayn Malik has been accused of criticising his ex-fiancee Perrie Edwards after she defended Little Mix's racy stage outfits. The former One Direction star posted a number of tweets appearing to chastise people for "liberating" themselves by wearing little clothing, prompting many to believe his comments were related to Edwards' comments in an interview.
Little Mix are currently in the midst of their Get Weird tour in the UK, where they have been pictured wearing an array of revealing leotards. Although some may feel their wardrobe is too sexualised for their young fan base, Edwards, 22, says she and her bandmates are not trying to be controversial.
The singer explained: "We wear what we feel comfortable in. We're not overly sexy in what we do anyway. We go for sexy/cute. We'd never want to be scandalous. I think we've got the right kind of balance. Some of us are 24. We aren't going to be able to wear stuff like this for the rest of our life, and parade around in little dresses and stuff, but at the same time, we are just girls."
Several hours after Edwards' interview was published, Malik, 23, tweeted: "Love how people feel liberated naked .. Read a book liberate your brain." However, after some followers accused him of slamming his ex-girlfriend, the Pillow Talk singer added: "This is not shade. Love .. liberate yourself with education and learn to love everyone's expression .. I said love how exactly is that shade ? Explanation done."
Malik then retweeted a fan who explained that what the singer "meant to say was he loves that people feel liberated naked and the people who shame them should liberate their brain". After receiving a flood of backlash, Malik retreated from Twitter telling his followers: "Laters people this shits exhausting ! Have a good night." The former boy band star split from Edwards in August 2015 after almost four years together, ending their two-year engagement.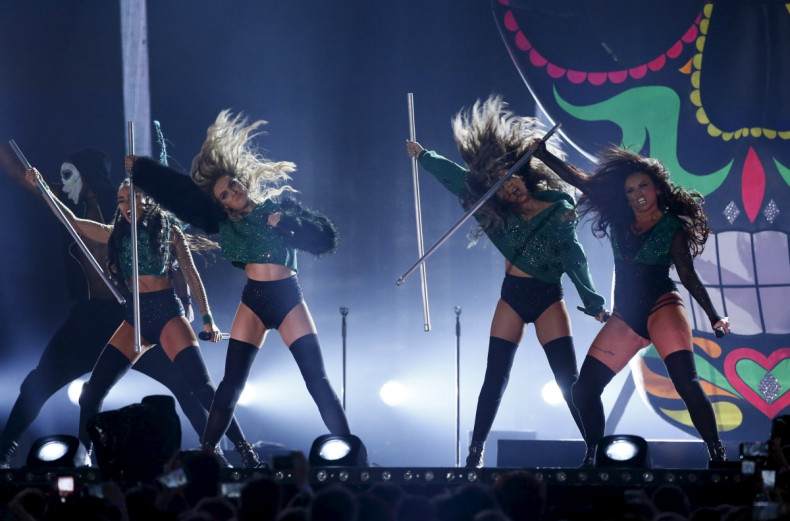 Little Mix, which also consists of Leigh-Anne Pinnock, Jade Thirlwall and Jesy Nelson, have adopted a mature image in recent months compared to their look when they first emerged in 2011. Continuing to defend their sexier look, Edwards said in the interview: "The way I see it, when I see Leigh-Anne in a bikini on holiday, I don't think, 'Oh God, Leigh-Anne, put it away'. I look at her and think, 'Yes girl, you've got one of the most insane figures I've ever seen. You f*****g rock that on the beach, because I would'. Girls should be like that."
The group's tour continues on 17 March at the Metro Radio Arena in Newcastle and they will head to London on 27 March for a show at the O2 Arena.