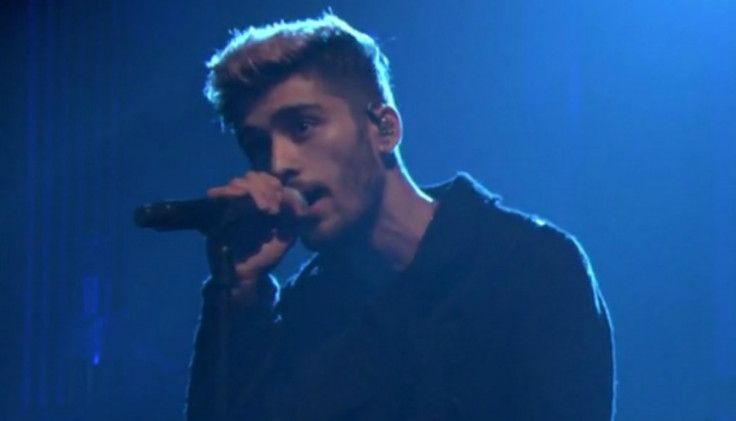 Zayn Malik bared his soul on The Tonight Show With Jimmy Fallon performing his new emotional ballad It's You. The song, which will feature on Malik's forthcoming debut solo album Mind Of Mine, is believed to have been written about his highly-publicised split from ex-fiancee Perrie Edwards in August 2015.
It's You takes on a moodier and slower-paced tempo in comparison to his chart-topping debut single Pillow Talk, with lyrics including: "I won't cover the scar, I'll let it be so my silence won't be mistaken for believing / Am I wrong for wanting us to make it?" The performance on Fallon's late-night talk show is Malik's first as a solo artist since quitting One Direction in March 2015.
DJ Zane Lowe quizzed Malik on the meaning of the lyrics on It's You in a Beats 1 radio interview, telling the singer: "There's a song on the record called It's You which is to me, I can tell, a real centre-piece for the album. Vocally certainly. It's about the break-up of your relationship, clearly." Malik, 23, replied: "I just felt like I needed to put myself out there on that just because it was a form of therapy for me and it did help get me through some s**t."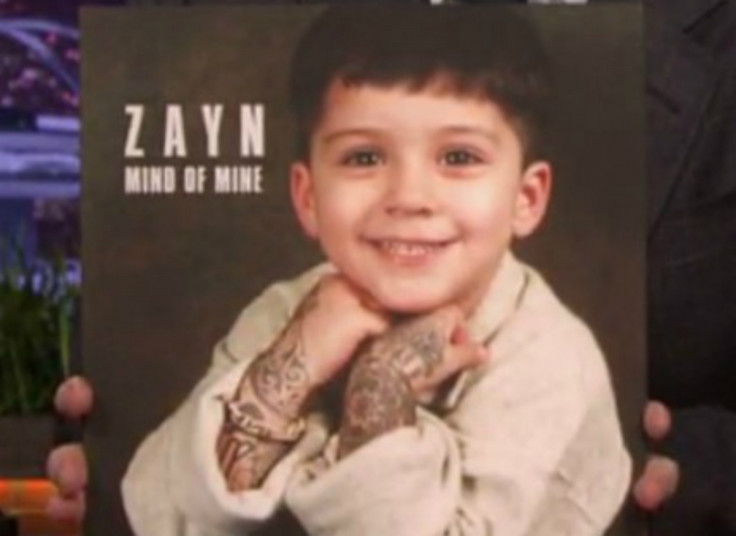 While introducing Malik's performance, Fallon debuted the cover for his album Mind Of Mine, which features a childhood picture of Malik but with his current tattoos visible on his arms. The artwork resembles that of Lil Wayne's Tha Carter IV, which shows the rapper as a child dressed in a graduation outfit and with tattoos on his face and neck.
Mind Of Mine is set for release on 25 March and will cement the departure in Malik's musical direction from the sound of One Direction. Teasing the album in an interview with Fader, the Bradford-born singer said: "Once they hear it, I feel like they will understand me a little bit more. For 10 years, this album has been in my brain, and it's just been there, sat with me, needing to be out."
Watch Zayn Malik perform It's You on The Tonight Show With Jimmy Fallon: