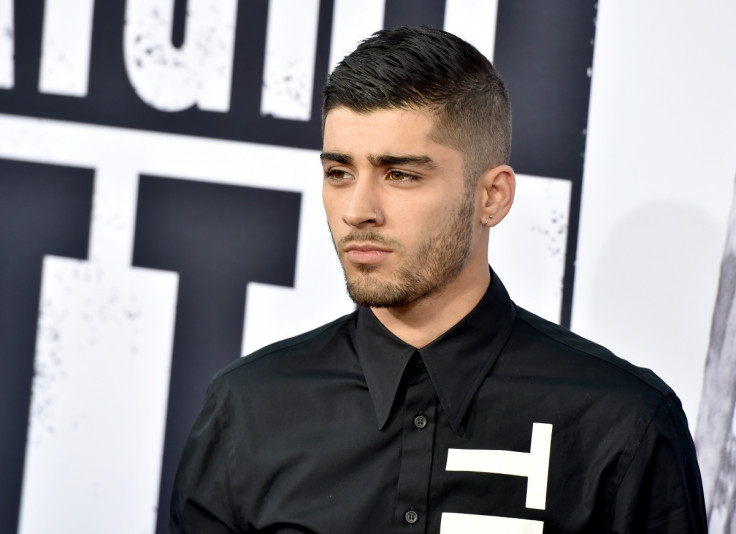 Imitation may be the sincerest form of flattery, but Zayn Malik wants to make it clear that he does not lack originality. The Former One Direction star has denied taking inspiration from the artwork of rapper Lil Wayne's 2008 album Tha Carter III for his new record Mind Of Mine.
Malik unveiled the new cover for his debut solo album, which depicts him as a child, but with his current tattoos photoshopped on to his arms, on The Tonight Show Starring Jimmy Fallon. It didn't take long for fans to draw comparisons between the artwork and the sleeves to Lil Wayne's Tha Carter III .
Although the Young Money star has stayed silent on the matter, fans of both jumped on social media to offer their thoughts. While some claimed that it was an obvious rip-off, others defended Malik pointing out that the rapper was not the first to use a baby pictures as cover art, with one even going as far as to post a collage of musicians who have used their baby photos in their album art, including Drake, Nas and Notorious BIG.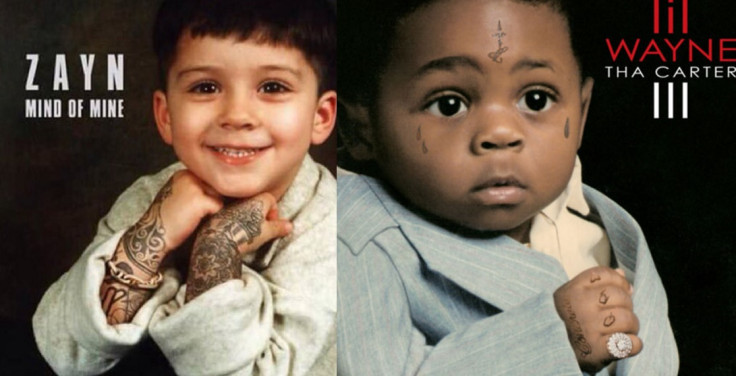 Following the online uproar Malik dismissed the plagiarism claims, telling his 17.9m followers: "I'm not tryna be no rapper, my album is me a child... My ideas have been with me a long time."
He later added: "Use your brain, appreciate art don't discriminate what you don't understand."
In an interesting twist, Lil Wayne is set to appear on a remix of Zayn Malik's Pillow Talk, after a clip of the New Orleans rapper laying a verse over the former One Direction star's debut solo single was posted on Snapchat. Pillowtalk is the fastest selling single of 2016 so far, racking up sales of 112,000 in its first week of release. The song, which features a cameo from Malik's model girlfriend Gigi Hadid, saw him make history as the first UK artist to go straight to the top of the US charts with a debut single.
Mind Of Mine is set for release on 25 March, which marks the first anniversary of the Bradford-born singer's departure from One Direction. In a recent interview with Fader magazine he insisted that his new material was the real him. "Once they hear it, I feel like they will understand me a little bit more. For 10 years, this album has been in my brain, and it's just been there, sat with me, needing to be out, " he said.