He's baack... One month after he quit boy band One Direction, Zayn Malik made his first public appearance and took his mum Trisha to the Asian Awards at the Grosvenor Hotel in central London.
Zayn left the band, causing heartbreak among many young fans, saying he wanted to be 'like a normal 22-year-old'.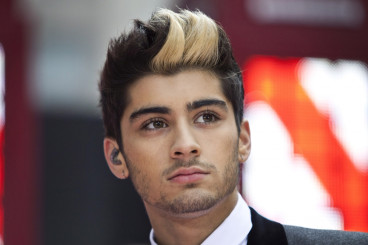 It appears that the singer wants to get back into the business, too, with the Mail Online quoting a friend as saying that he has been in a studio with UK producer Naughty Boy, working on One Direction song, I Won't Mind, which didn't make it on to the boy band's album Four.
An Insider told Mail Online: "It's important fans know this isn't a solo Zayn song or even representative of material he might record in the future. If you listen to the track it is clearly a song written with One Direction in mind for their last album. It's not new, nor is it a Zayn Malik solo track.'
And, of course, Twitter went wild with his surprise appearance.