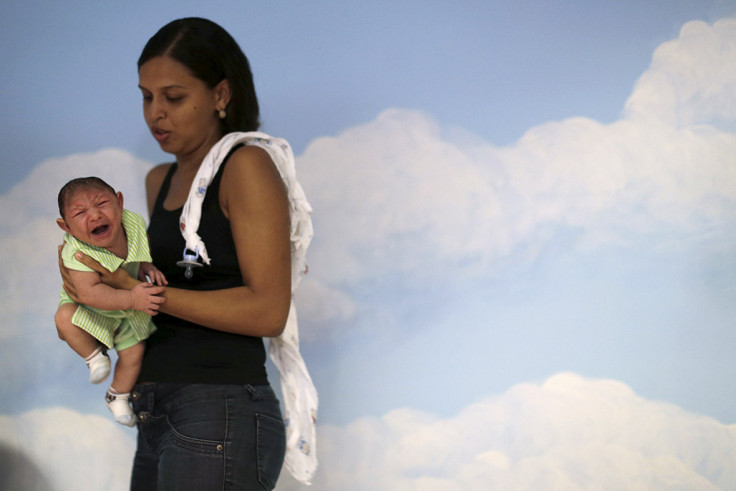 Public Health England has warned that the country is likely to see more cases of the Zika virus infections as it confirmed that six cases linked to the outbreak in South America have been detected in the country. Of the total, four were cases seen since the start of the year in travellers returning from the affected region.
The authorities however assured members of the public that there is no danger of the virus being passed on to them as the type of mosquito that carries the virus is not found in Britain. "The Aedes aegypti mosquito is not present in the UK and is unlikely to establish in the near future as the UK temperature is not consistently high enough for it to breed," Public Health England said in a statement.
Officials with the department refused to reveal if the infected included pregnant women, citing patient confidentiality, according to The Times.
The first three cases in Britain was reported last month, according to Dilys Morgan, the head of emerging infections at Public Health England. "We have had seven cases, six associated with the current outbreak in South America, in the past three years," he told MPs on 10 February.
"We have four of those in 2016 so we are seeing cases coming back. We have raised awareness so people are more aware of the infections. We are likely to see more cases."
In 2016, two travellers with Zika had returned from Colombia while one had visited Curacao/Venezuela and the other had visited Mexico/Venezuela. In a statement, the department said that in 2015, there were two cases of the Zika virus, involving residents who had travelled to Colombia and Guyana/Suriname.
The only case which did not come from South America was reported in 2014. It involved a UK traveller who had travelled to the Cook Islands. The department said that although the Cook Islands is not associated with the current outbreak, cases have been previously reported there.
A senior health official told The Times: "For most people it's probably less serious than the common cold. We've got to try and get this into perspective. There are a lot of people thinking it's terrible but for most it's a very mild disease."
Further, women have been advised against getting pregnant while travelling in affected countries. On returning to the UK, they have been warned against getting pregnant for a further 28 days to allow the maximum two-week incubation period for the virus.
The Public Health England also noted that while most cases of Zika are acquired through mosquito bites, a small number of cases have occurred through sexual transmission and that there is increasing evidence of transmission from mother to foetus via the placenta. Blood transfusion has also been suspected to be behind a small number of inflections, it added.
Given that the virus has been shown to be present in semen, the department has also advised male travellers to use condoms if their partners are at risk of getting pregnant or are already pregnant. This should be done for 28 days after his return from an infected area even if he has not shown any symptoms for the Zika virus.
For men who have been confirmed to have had the Zika virus, they have been urged to use condoms for six months following recovery if their partners are at risk of getting pregnant or are already pregnant.
Public Health England has also issued an updated guidance on mosquito bite avoidance for travellers. It covers dieseas such as dengue, chikungunya, West Nile, malaria, yellow fever and Zika.