The NHS has announced a ban on accepting blood donations from anyone who has recently returned from a region of the world where the Zika virus is present. A ban on organ donations has also been put in place, and relatives of dead donors will be asked if the deceased had recently travelled to a Zika-afflicted country and if they were bitten by mosquitoes.
"We are putting a deferral on people donating blood for 28 days after they have been to a zika infected countries," said a spokesman for the NHS. "Most of the countries affected by zika already have a similar deferral because of other diseases, so we are expecting it will have a minimal impact."
The ban was announced as the World Health Organization (WHO) warned Europe could be at risk of beign directly affected by the Zika virus as global warming allows the mosquitoes which carry the disease to spread across the continent. Currently the Aedes mosquito is only found on the Portuguese island of Madeira, where it is though tto have been responsible for a Dengue fever outbreak, as well as parts of Spain and Italy. The mosquito has also arrived in the UK on ships, but so far has only survived for short periods.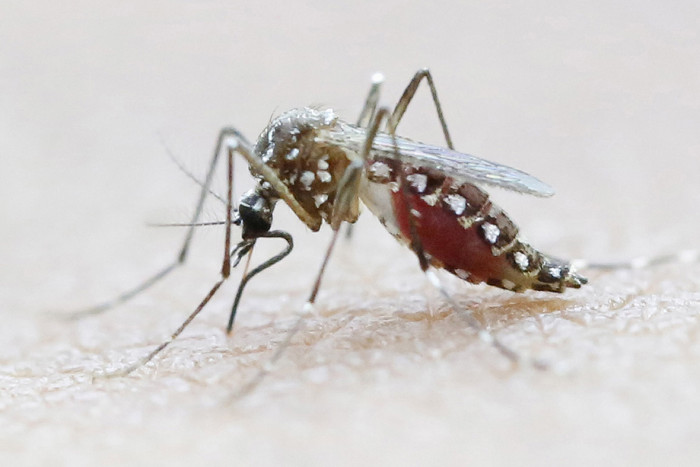 People infected with the virus have arrived back in Europe, but the disease has not spread across the continent. WHO's Europe chief, Zsuzsanna Jakab, said that could change as the weather changes.
"Every European country in which Aedes mosquitoes are present can be at risk for the spread of Zika virus disease," said Jakab. "A number of travellers infected with Zika have entered Europe, but the disease has not been transmitted further, as the mosquito is still inactive. With the onset of spring and summer, the risk that Zika virus will spread increases."
A day before the NHS blood donation ban, the American Red Cross made a similar plea when it asked travellers who had been to Latin America to wait 28 days before making a donation. The organisation said that anyone who developed symptoms consistent with the Zika virus within 14 days should immediately contact the Red Cross to quarantine the donation.
The Zika virus is believed to cause birth defects such as microcephaly in babies born to mothers infected with the virus. In Brazil an estimated 4,000 babies have been affected. The disease has also been spread by sexual contact to a woman in Texas. The WHO believes up to four million people could be at risk, mostly in Latin America. Apart from in pregnant women, the risk from the disease is said to be low. Two people in Ireland who contracted the disease have now recovered.