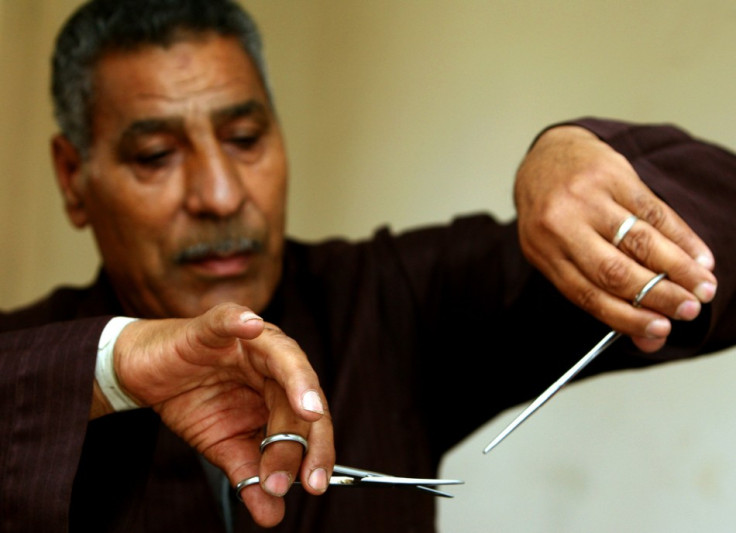 The lawmakers in Zimbabwe have agreed to undergo circumcision as part of the country's anti-AIDS campaign and 68 of them are undergoing the procedure on Friday.
President Robert Mugabe is also expected to attend the programme, it has been reported.
To carry out the procedures, a temporary clinic has been already arranged in the parliament house. Counseling sessions are also planned for the MPs who will be undergoing circumcision.
"The response by MPs was very high and we are now doing group counselling sessions to prepare us for the main event on Friday," News Day quoted Blessing Chebundo, the Chairperson of the Zimbabwe Parliamentarians Against HIV and Aids as saying.
The main objective of the initiative seems to be to inspire people to follow the example.
While the male members of the parliament will do their contribution, their female counterparts will have the liberty of bringing their spouses to go under the knife.
Zimbabwe is one of the countries with high rate of HIV infected people. Nearly a million people in the country are reportedly HIV positive including children, according to reports by National Aids Council, Zimbabwe.
When the idea was earlier put forth by the country's Deputy Prime Minister Thokozani Khupe, it was rejected outright by some of the parliament members.
However, the country has made significant progress to reduce HIV rate over the years through various measures.
"HIV should be a syllabus for the youths at a tender age - not to tell us here in Parliament when I am already 65 years old and you tell me to go and get circumcised when I have sired 18 children without circumcision," by the News Day has quoted Magalela Sibanda, one of the members of the parliament as saying.
According to a research conducted by the UN, men who have circumcised have less chances of getting infected by HIV and Aids.