Zimbabwe authorities change charges against #ThisFlag leader Evan Mawarire as he appears in court
Zimbabwe Lawyers for Human Rights confirmed charges changed to 'subverting a constitutional government'.
Pastor Evan Mawarire, leader of the #ThisFlag protest movement that spearheaded last week's largely successful nationwide 'stay-away day', has appeared at the Magistrates court in the Zimbabwean capital of Harare. It was revealed the authorities have changed the charge against Mawarire to "subverting a constitutional government" from the earlier charge of inciting violence.
The #ZimShutDown2016 civilian-led demonstrations, a rarity in Zimbabwe where activists are routinely targeted by the authorities, are promoted with the hashtag #ThisFlag, and described by many as the most subversive movement in Zimbabwe's recent history.
Baptist preacher Mawarire, who launched the campaign against President Robert Mugabe's government in April by tapping into public frustration over unemployment, corruption and economic woes, was arrested and charged for "inciting public violence" on 12 July ahead of the protest.
100 human rights lawyers show solidarity in court
There was a heavy anti-riot police presence at the Magistrates Court, outside which hundreds of people sat and erupted into songs in support of the pastor, who arrived in court just after 11.20am local time in a white Corolla with tinted windows before he was whisked through a back entrance.
Over 100 human rights lawyers showed up in solidarity with Mawarire, but only half were allowed inside the full court.
State orders change of charges against Pastor Mawarire
In a series of twists, the defence council first told the court the investigating officer had left bail-opposing affidavits at home and was going back to fetch them – effectively delaying the court hearing.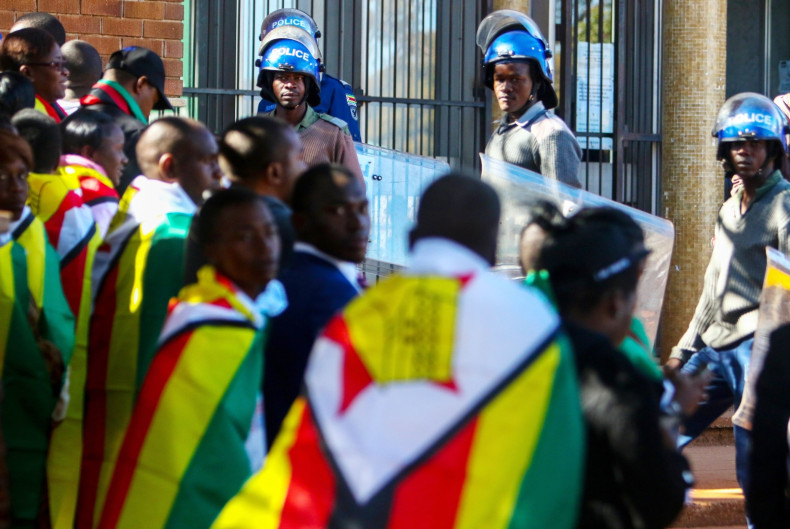 Then, Zimbabwe Lawyers for Human Rights (ZLHR) spokesman Kumbirai Mafunda announced the authorities had amended charges pressed against Mawarire to subverting a constitutional government in contravention of Section 22 (2) of the Criminal Law (Codification and Reform) Act.
The pastor's lawyer, Harrison Nkomo, later accused the court of "unprofessionalism", in light of the change of charges – which lawyers say is unconstitutional.
Nkomo said Mawarire was unlawfully in court after having been "abducted".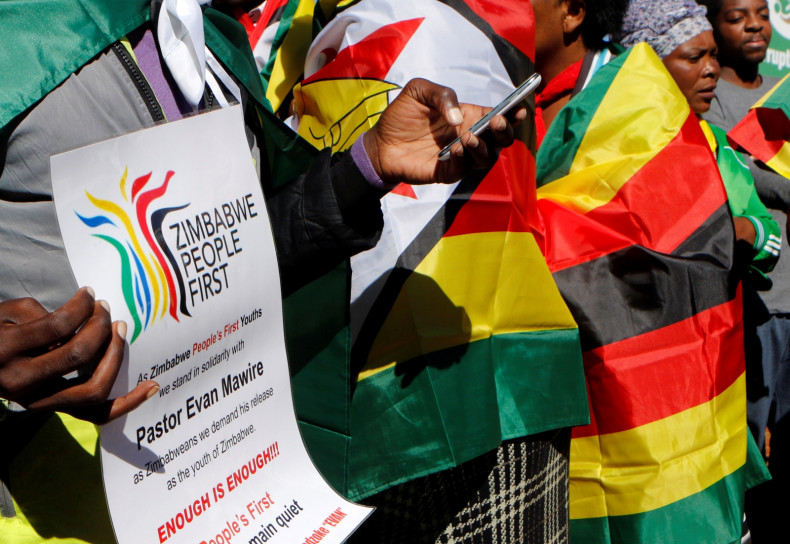 Nkomo: 'Police misled Magistrate to get search warrant'
Nkomo alleged police had misled the magistrate to get a search warrant after it emerged that police had searched the pastor's home.
On the day of his arrest, 12 July, Mawarire was not carrying his mobile phone, which is what sources at the station said the Criminal Investigation Department (CID) wants access to, as most of the campaign is organised on social media and instant messaging app, WhatsApp.
It has now emerged that police have allegedly seized his mobile phone during a search of his residence after his arrest, sources close to the investigation were quoted as saying by Zimbabwe's independent Newsday newspaper.