Protesters shut down parts of Zimbabwe on 13 July as part of a two-day national job stay-away, despite the arrest of campaign leader Pastor Evan Mawarire, who said his detention must not deter Zimbabweans from taking part in the peaceful demonstrations.
The civilian-led demonstrations dubbed 'stay-away day', a rarity in Zimbabwe where activists are routinely targeted by the authorities, are promoted with the hashtag #ThisFlag, and described by many as the most subversive movement in Zimbabwe's recent history.
Mawarire charged for "inciting public violence"
Baptist preacher Mawarire, who launched the campaign against President Robert Mugabe's government in April by tapping into public frustration over unemployment, corruption and economic woes, was arrested and charged for "inciting public violence"on 12 July ahead of the protest.
Mawarire turned up at the central police station in Harare, with a bible and a Zimbabwean flag, Zimbabwe's independent Newsday newspaper, reported. However, he was not carrying his mobile phone, which is what sources at the station said the Criminal Investigation Department (CID) wants access to, as most of the campaign is organised on social media and instant messaging app, WhatsApp.
According to the #ThisFlag Twitter account, the authorities summoned Mawarire for questioning by police ahead of a two-day "stay-at-home" protest called for 13 and 14 July, and he was "charged with section 36 for inciting public violence and disturbing peace." Rights organisations such as the (ZLHR) and several opposition parties condemned the arrest.

In the video included in the Tweet, Mawarire says: "You are watching this video because I have either been arrested or have been abducted. It's a video we had pre-recorded for a day like this one."
The clip ends with Mawarire telling followers he hopes the shutdowns were successfully carried out. He adds: "Hold this government to account. Never let them get away with anything (...) Remember this flag is our flag, no-one else loves Zimbabwe more than a Zimbabwean."
The Pastor is expected to appear at Harare Magistrate Court on 13 July.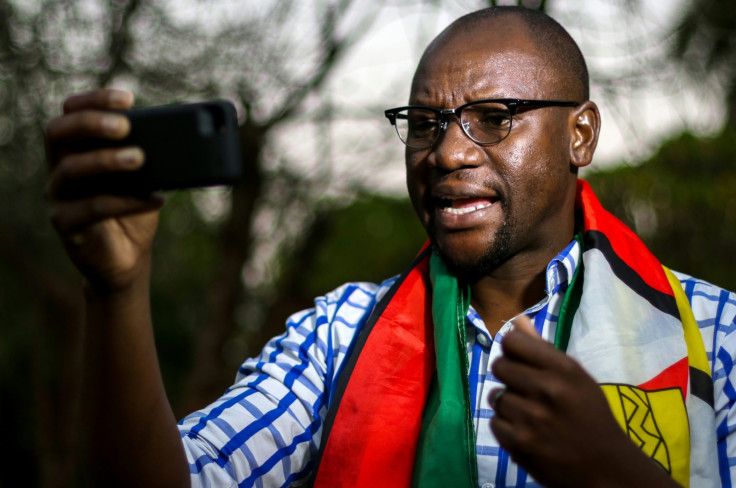 Going ahead with #ZimShutDown2016
Following the Pastor's arrest, new hashtags started trending in the region including #FreePastorEvan and #IAmPastorEvan, as social media users called on the authorities to release the clergyman.
Social media users confirmed they were planning to shutdown the nation of close to 16 million, using the hashtag #ZimShutDown2016.
"We're stepping it up. No retreat no surrender. In this movement everyone is a leader. And every Zimbabwean is behind #thisflag," a user said on Twitter.
Another tweeted: "We cannot expect change until all Zimbabweans are ready to make the sacrifices needed to secure it."
This comes as Home Affairs Minister Ignatius Chombo on 12 July warned activists participating in the two-day work boycotts that authorities would clamp down on them.
During a new conference, Chombo said that, although Zimbabweans have a constitutional right to petition government, it should be done in an lawful way, adding that police would be out in full force to deal with any form of unlawful behaviour during the shutdown. ZLHR, meanwhile, urged the police to respect the rights of protesters.
By 09:00 local time (08:00 GMT) on 13 July, there were mixed reports from Harare. While some local witnesses said it was "business as usual" in a number of neighbourhoods of the capital - including Byo and the city centre, others described how some businesses were closed.