The leader of Zimbabwe's 'This Flag' protest movement, which last week successfully managed to shut down the capital Harare in a series of protests against bad governance from President Robert Mugabe's regime, has now vowed to shut down the country after a video of a police beating sparked outrage.
The civilian-led demonstrations dubbed 'stay-away day', a rarity in Zimbabwe where activists are routinely targeted by the authorities, are promoted with the hashtag #ThisFlag, and described by many as the most subversive movement in Zimbabwe's recent history.
#ThisFlag: Shutdowns on 13 and 14 July
On Monday (11 July), civil society organisations renewed their call for Zimbabweans to carry out a two-day strike to pressure Mugabe, 92, into tackling the nation's economic and social issues after a video clip of riot police beating people in their custody went viral.
A flyer published online read: "What kind of President and government instructs and allows ZRP (national police force) officers to brutally beat up and abuse defenceless men and women as the world witnessed in the video doing the rounds right now?" IBTimes UK could not verify the authenticity of the video, or when it was filmed.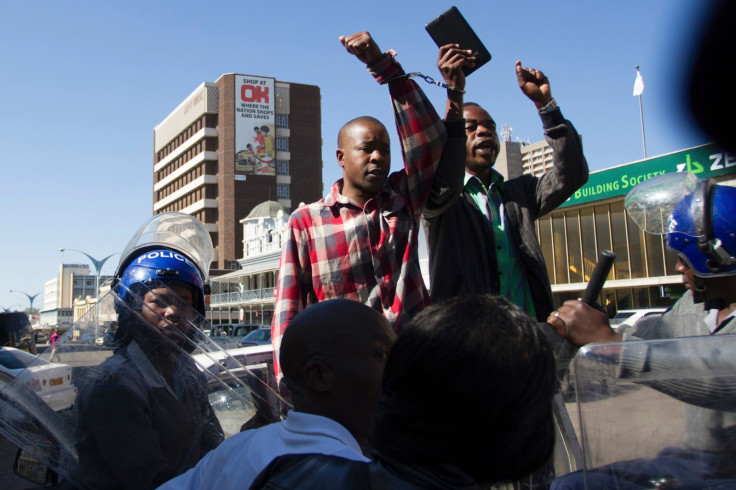 Quoting information that a toddler died in the second city Bulawayo after police allegedly threw tear gas at the family's house after protests broke out during the #ZimShutDown on 6 July, the flyer continued: "What kind of President and government allows ZRP to kill an 18 month child in Bulawayo by throwing a teargas canister inside a citizen's house? This happened just last week (...) Wednesday 13 July and Thursday 14 July 2016 we will all shutdown Zimbabwe again by staying at home. Enough is enough."
The organisations reminded protesters there should be "no violence and no property destruction".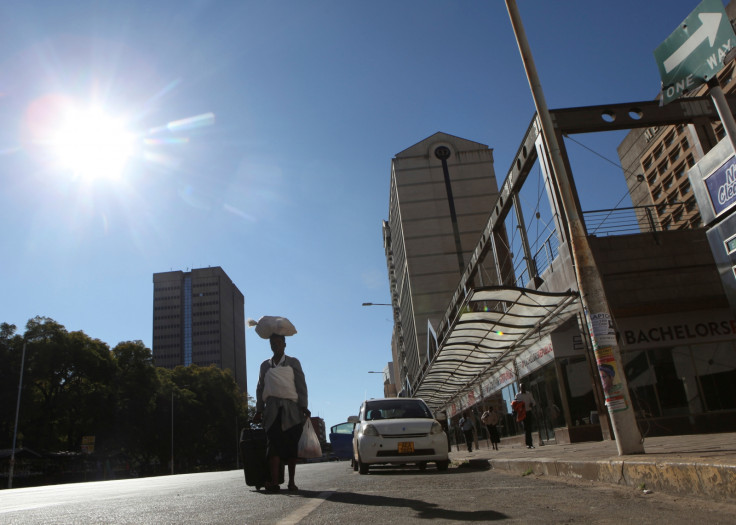 Pastor Evan Mawarire calls for

international help
The #ThisFlag movement's architect, Pastor Evan Mawarire on 11 July urged the international community to put pressure on Mugabe and the Zimbabwean government to "listen to its own citizens".
The movement's requests include action against corruption, firing alleged corrupt ministers, and Mugabe's resignation, as well as paying civil servants on time, lifting an import ban on basic commodities and the reduction of police roadblocks with officers reportedly demanding bribes which protesters say are an impediment to doing business.
"The international community cannot help us if we do not help ourselves," Mawarire, who is in hiding to avoid arrest, was quoted as saying by The Guardian. "We need the solidarity of the global community, and draw strength from the fight for human progress everywhere: from Chile to South Africa, Tunisia to Ghana."
Government
: US and France fuelling unrest
Read more: Who is Pastor Evan Mawarire, the man behind #ThisFlag subversive protest movement?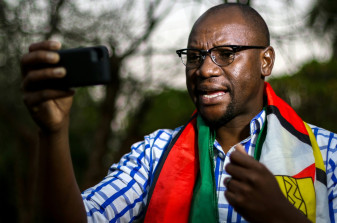 In response to the accusations, meanwhile, the government blamed opposition parties and foreign governments - notably Western embassies in the capital - for stirring unrest.
United States and French ambassadors to Zimbabwe "helped engineer [the] civil disturbances," said Ignatius Chombe, home affairs minister and Zanu PF's administration secretary, according to the state-run Sunday Mail.
Chombe claimed US Ambassador Harry Thomas and France Ambassador Laurent Delahousse "were working through dodgy groups and leveraging on social media to foment civil disobedience and ultimately destabilise Zimbabwe."
"We have gathered from our intelligence that there is the involvement of Western embassies in all these disturbances that have been taking place ... The evidence that we have gathered so far shows that the French Embassy in Harare and other Western embassies are part of this plot as part of their regime change machinations," Chombe said.
The French Ambassador denied the allegations.
Zimbabwe last witnessed such protests from February to April 2007. In March, police allegedly beat up opposition Movement for Democratic Change (MDC) party leader Morgan Tsvangirai and other political leaders who had gathered for a prayer meeting in Harare, sparking large scale protests.
According to Human Rights Watch, the government violently cracked down on the peaceful protest. At the time, the regime claimed that it was responding to an opposition campaign of violence and terror in the country.