Poachers in Zimbabwe have massacred more than 300 elephants in the country's largest national park by poisoning them with cyanide.
Tom Milliken, of the Elephant and Rhino Traffic network, said he was "astounded" by the killings and said it was the largest massacre of elephants in Zimbabwe for 25 years.
The corpses were discovered in Hwange national park by hunters who found adult elephants with their calves slaughtered beside them, the Telegraph reported.
Authorities in Zimbabwe have confirmed that 90 elephants had been killed through cyanide poaching but hunters said the actual total was much higher and put the figure at over 300.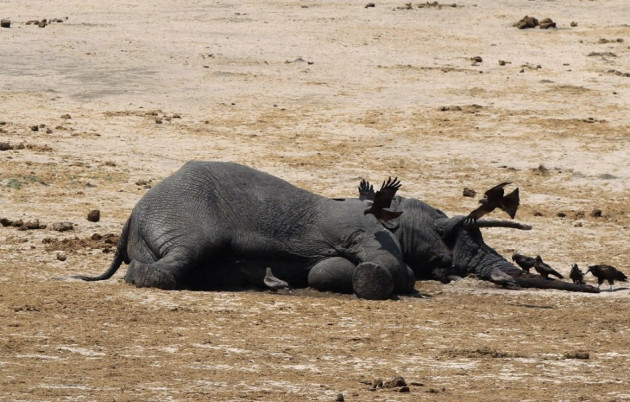 There was growing concern that cyanide was being increasingly used by poachers to kill elephants for their ivory. Its use has increased over the last few months and in September police arrested six poachers for poisoning elephants in Hwange.
Animals that fed on the corpses, including lions, hyaenas and vultures, were found dead nearby. Buffalo that shared the same water as the elephants were also killed.
The corpses were found by hunters as they flew over the park in a helicopter. As they descended, the magnitude of the massacre unfolded. One ranger, who did not want to be named, told the newspaper: "We couldn't believe our eyes. We thought at first that they must have been shot. There were too many to have died of thirst or hunger.
"We found that elephants we saw from the air were not shot, but the tusks were gone."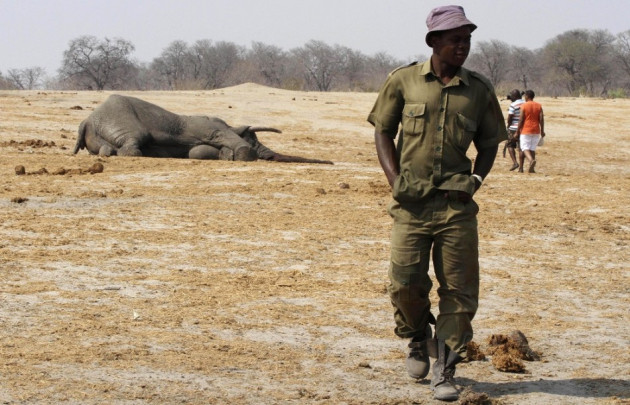 Investigators from Zimbabwe's National Parks and Wildlife Authority found cyanide in the water.
Tim Snow, an expert on wildlife poisoning, said he expected cyanide poisoning to become more widespread if measures were not put in place to curb its use.
Police have arrested eight men from a village that borders the park as well as several police officers who were bribed to turn a blind eye to the poachers.
Zimbabwe Parks and Wildlife Management Authority confirmed that four poachers have been sentenced for killing elephants with cyanide.
Robert Maposa, 42, and Thabani Zondo, 24, were sentenced to 15 years. Akim Masuku, 26, was sentenced to 15-and-a-half years, while Dedani Tshuma,25, was handed a 16 year sentence.