Zimbabwe: Morgan Tsvangirai Backs Gay Rights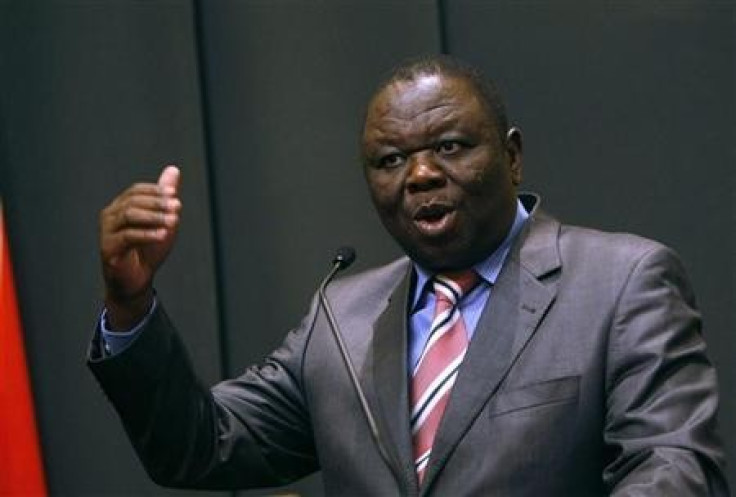 Zimbabwe's Prime Minister Morgan Tsvangirai, a long-time opponent of Mugabe's Zanu-PF has changed his position on gay rights, saying he now wants them enshrined in the new soon-to be constitution, a move set to be controversial in Zimbabwe.
Tsvangirai has told the BBC that gay rights were a "human right" that conservative Zimbabweans should respect, making a U-turn as he previously publicly opposed homosexuality and declared a year ago that gay rights was not up for discussion in Zimbabwe.
Mugabe, one of the longest-serving head of state in Africa, following the fall of Hosni Mubarak and Gaddafi, and his fragmented coalition have promised a new set of reforms ahead of next year Presidential elections.
Next year's elections will be the country's first general elections since the formation of the coalition government which has seen Morgan Tvsangirai's Movement for Democratic Change (MDC) party form a unity government with President Mugabe's Zanu-PF following polls in 2008.
A new constitution is also under way and is expected to be put to a referendum before the elections.
Since independence Zimbabwe has had harsh anti-gay laws, which make homosexual acts illegal and passable of up to ten years imprisonment.
In a statement released this year by the organisation Gays and Lesbians of Zimbabwe (GALZ) highlighted the institutionalization of homophobia and transphobia and called upon authorities to protect individuals who are being targeted because of their actual or perceived sexual orientation and/or gender identity or expression, rather than contributing to harassing them.
Interviewed in BBC's programme Newsnight, Morgan Tsvangirai said there was a "very strong cultural feeling" against homosexuality in Zimbabwe.
The leader then proceeded to assure he would defend gay rights if he became president.
"It's a very controversial subject in my part of the world. My attitude is that I hope the constitution will come out with freedom of sexual orientation, for as long as it does not interfere with anybody," he told Newsnight's Gavin Esler.
"To me, it's a human right," headed.
His comments are in sharp opposition to Robert Mugabe's view on homosexuality, who once described gays as "worse than pigs and dogs".
Many have interpreted the move as an illustration of the MDC leader's will to follow on the footstep of South Africa, which has adopted more liberal policies, becoming the fifth country in the world and first in Africa to legalise same sex marriages in 2006.
However the move was rapidly criticised by Zimbabwe's Justice Minister Patrick Chinamasa who called the PM's U-turn 'propaganda' and told the BBC that gay rights could not be "smuggled" into the constitution as it would face fierce opposition from most Zimbabweans.
With public opinion set to be divided and the new constitution expected to be voted by the Zimbabweans just before Tsvangirai runs for president against Mugabe, it is not clear yet whether his newly declared support for gay rights will aid or hurt his Presidential chances.
© Copyright IBTimes 2023. All rights reserved.