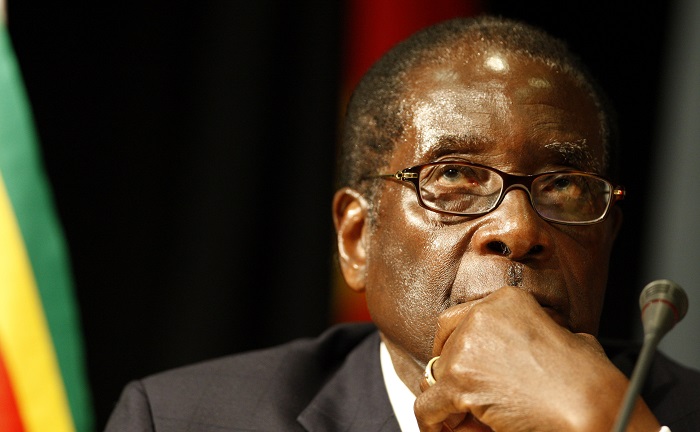 Zimbabwe's President Robert Mugabe, who once famously compared himself to Hitler, has been elected chairman of the African Union.
He replaces Mauritania's Mohammed Ould Abdel Aziz.
Mugabe, Africa's oldest president, has been often criticised by Western nations over allegations of corrupt practices in the way he has retained power, and also because of his atrocious record on human rights.
Some have argued that choosing Mugabe as the new chairman undermines the reputation of the AU.
"This will send mixed signals and an extremely awkward message on international levels on how the AU stands on principles of democracy and good governance," Jeggan Gey-Johnson, spokesman of the pan-African civil society coalition, The AU We Want, told AFP.
"There is a trend that has been going for several years of leaders chosen to represent the AU at the highest level who don't espouse the core principles of the organisation."
At least 20,000 people died in the ethnic cleansing carried out by Mugabe's Fifth Brigade troops - known for burning people alive or forcing them to dig their own graves in public executions. Mugabe had ordered his troops to crush an armed rebellion in the province of Matabeleland in 1990.
Mugabe also strongly opposes to LGBT rights. The tyrannical president gave an insight into his ideological credentials when he compared himself to Hitler, during a state funeral of one of his cabinet members in 2003.
In March 2008, after he lost a presidential election to leader of the opposing Movement for Democratic Change (MDC) Morgan Tsvangirai, Mugabe demanded a recount. MDC supporters were attacked and killed by Mugabe's henchmen and Tsvangirai later withdrew.