Zlatan Ibrahimovic reveals key criteria to commit future to Manchester United
Ibrahimovic has scored 27 goals in all competitions in his debut campaign in England.
Zlatan Ibrahimovic admitted that he could leave Manchester United at the end of the season if the club does not match his ambition to win.
The Swedish striker joined the Red Devils on a free transfer from Paris Saint-Germain last summer. He signed a one-year deal with an option for another, but revealed that a lot of things have to be settled before he agrees an extension to remain at Old Trafford beyond the current campaign.
Ibrahimovic has won league titles with every major European club he has played thus far in Netherlands, Italy, Spain and France and made it clear that he came to England to add the Premier League title to his collection. But United have failed to challenge for the title this season and are currently in fifth place – 15-points behind league leaders Chelsea.
As United are struggling in the league this campaign, they face the prospect of missing out on a place in the top four, which could jeopardise their chances of playing in the Champions League next season. Their lack of participation in Europe's elite club competition could also play a role when Ibrahimovic makes a decision about his future.
"A lot of things have to be settled," Ibrahimovic said with regards to his contract talks with United, as quoted by The Times.
"It's not like I'm 20 and I have another five or ten years. Probably I have one, two or three years [left] so everything depends on what you want and what the club wants, what the vision of the club is, because I said from day one I didn't come here to waste time, I came here to win. If you want to win bigger then you have to create bigger," the Swede explained.
Ibrahimovic has been one of the signings of the season and is the shining light in what has been a very subdued campaign for United. The 35-year-old was expected to struggle in England owing to the high intensity of the league, but he has proven doubters wrong with impressive performances throughout the campaign including helping United win the EFL Cup.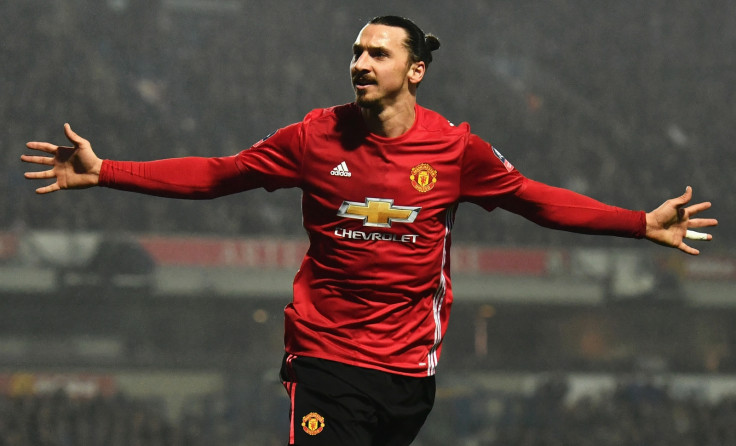 He has scored 27 goals in all competitions, which is the key reason the 20-time English champions are still in the race for a place in the top four and in the quarter-finals of the Europa League.
"I know the Premier League is begging me to stay," he added. "I came here as a 35-year-old. Everybody thought I was in a wheelchair. What happened? The lion is still alive and that's the way it is."
© Copyright IBTimes 2023. All rights reserved.