Zlatan Ibrahimovic's return from injury is likely to threaten Romelu Lukaku's status as the first-choice striker at Manchester United and create selection problems for manager Jose Mourinho going forward, former Liverpool striker Craig Bellamy has said.
Ibrahimovic returned after a seven-month absence with a cruciate knee ligament injury to make a substitute appearance for United in their 4-1 win over Newcastle on 18 November.
The game also saw Lukaku ending his seven-game goal drought for United, with the striker rifling in from Marcus Rashford's lay-off for the Red Devils' fourth of the night.
Bellamy raised question marks over how Lukaku and Ibrahimovic would be able to play together in the same team as they are both target men with similar attributes.
"The concern with Zlatan is that he is such a big character, always the main man, wherever he's been," he told Sky Sports.
"I imagine Lukaku really looks up to him. But it could become a problem, the energy Zlatan creates, it will be all about him, and it's always been that way.
"Lukaku can't play anywhere else apart from up front, he can't play either side, so it's going to be interesting.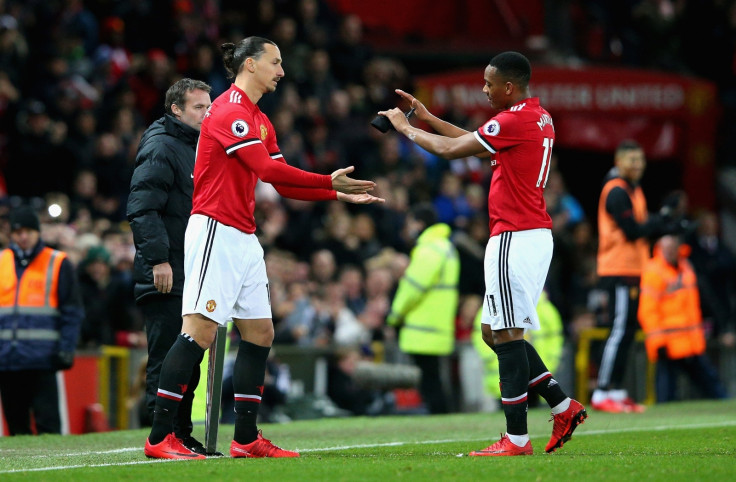 "The way I see it, there are a lot of games, both will get a lot of game time, but the problems will come when the big games arrive, in January and February, Champions League latter stages, the Manchester City games."
Former Liverpool defender Jamie Carragher said Ibrahimovic and Lukaku could not play as a front two for United, pointing to how the Belgian striker was moved to the right wing following Ibrahimovic's introduction against Newcastle.
"I don't think they can play together as a front two," Carragher said. "I don't know if Jose has told [Ibrahimovic] to do this, but he comes on [against Newcastle] and tells Lukaku to go on the right wing, and he does it.
"I just think going forward, the confidence the goal will give [Lukaku], he hasn't scored for a while, and the big man is back."