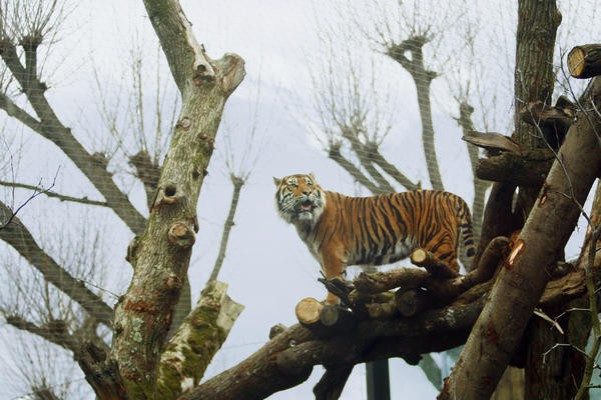 Prince Philip has officially opened the £3.6m Tiger Territory in London Zoo, a sanctuary to protect critically endangered Sumatran tigers.
The Duke of Edinburgh opened the enclosure two days before it welcomes public visitors for the first time, on 22 March.
The Zoological Society of London transformed a 186-year-old site to make way for the 2,500sqm Indonesian-inspired enclosure.
It will be home to two Sumatran tigers, Jae Jae and Melati. The sanctuary features high feeding pools to encourage natural behaviour, as well as heated rocks, a custom built pool and indoor dens.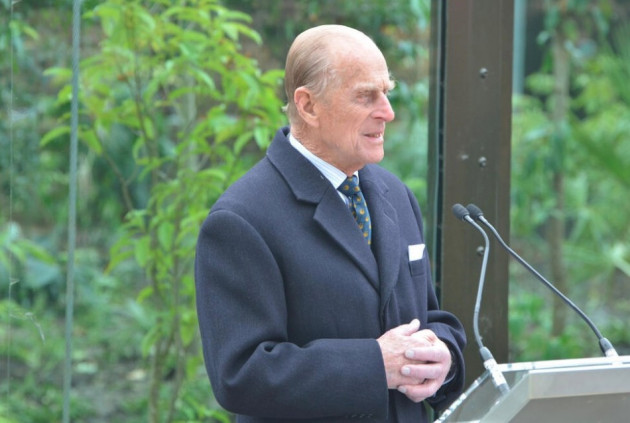 The Tiger Territory was built as a result of a large public fundraising campaign and visitors will be able to come face-to-face with the animals through the floor-to-ceiling glass windows.
It is five times the size of the previous tiger enclosure. Jea Jea and Melati will also be able to observe their new home from a towering vantage point.
They are surrounded by tall trees they can scale and a team of horticultural experts at the zoo have studied Indonesian foliage to mimic Sumatra.
ZSL is hoping to breed the tigers and learn more about their behaviour to apply it to field conservation projects.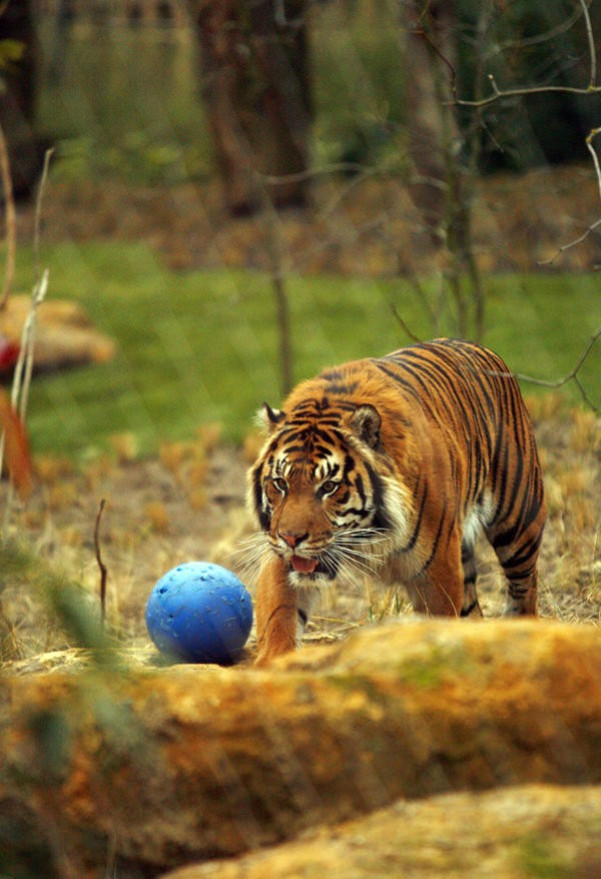 "Tiger Territory will inform and inspire a generation of people to treasure the tiger and understand their role in its survival. It will also help fund ZSL's tiger conservation work in the field, providing a lifeline for years to come," ZSL said in a statement.
The tigers were first introduced to each other last month and tiger team leader Tracey Lee said the meeting went well: "We really couldn't have hoped for a better introduction between these two special tigers; it was love at first sight.
"Melati was the first to make a move, carefully approaching Jae Jae before rubbing her cheeks against his - which is pretty much the equivalent of planting a kiss on his cheek.
"Jae Jae responded in kind, prowling around his territory and letting out deep throaty growls - his way of letting other males in the area know that Melati is his girl. They're showing all the right signs for mating soon which is fantastic for the worldwide breeding programme for these endangered animals."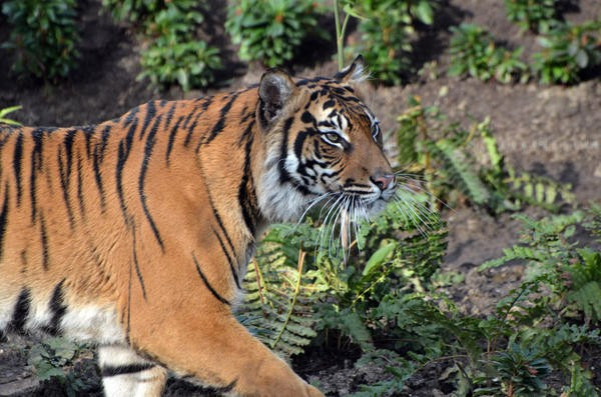 There are now less than 400 Sumatran tigers remaining in forests on the Indonesian island. Deforestation and poaching means the predator is fast approaching extinction.
Sumatran tigers are the smallest surviving species of tigers and they are distinguished by the heavy black stripes on their orange coats.
Tickets to London Zoo from 22 March, when Tiger Territory opens, cost £25 for adults and £18 for children, but online discounts are available.