Hacker collective Anonymous is targeting social game developer Zynga, claiming to have obtained a data file containing copies of Zynga's games and internal documents purporting to show that 800 Zynga employees will be fired.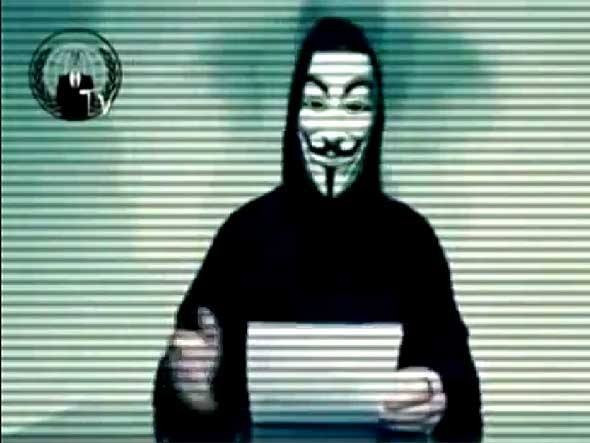 Anonymous is threatening to release the games online on 5 November, for free, unless Zynga agrees to "cease immediately the plan."
Zynga's "plan" according to a post on AnonNews.org, involves laying off 800 employees and relocating all games development to Bangalore, India which, according to a filmed statement from Anonymous (that has since been removed from YouTube) will bring about the "end of the US game market as we know it as all [these] jobs will be replaced in other more convenient financial countries." Zynga recently layed off more than 100 employees.
The video also shows two "confidential" documents Anonymous has obtained from Zynga, one a draft of a memo from Zynga CEO Mark Pincus, the other, a revised version of the same memo.
The revised memo opens with "Dear Executive Board" and goes on to explain how Zynga will "cut of 800 jobs with further raising of new capital from the market to support businesses" and "completely outsource our development teams in our offices in Bangalore, India to hedge our position in the long term." The original "memo" has been written on a typewriter and edited using pen.
Other "confidential" documents shown in the video include sections of two lawsuits filed against Zynga, one in 2012 and one in 2010. Although some sections have been highlighted in the video, both of these documents are available in the public domain.
The threat of releasing Zynga's games for free (Zynga's games are already available to play for free) has been questioned on Anon News, with one commenter writing "they're f2p (free to play) social games you morons."
Although the original video has been removed, a transcription of Anonymous' threat to Zynga has been released:
"Zynga customers and Facebook users, We are anonymous. During the last few days anonymous has been targeting Zynga for the outrageous treatment of their employees and their actions against many developers.
We have come to believe that this actions of Zynga will result in massive layoff of a thousand people and legal actions against everyone that speaks to the public about this plan. It will also come to end of the US game market as we know it as all this jobs will be replaced in other more convenient financial countries.
With a billion dollars cash sitting in a bank we do believe that such actions are an insult to the population and the behaviour of corporations like Zynga must change. Anonymous could not allow this to happen so it's starting to release confidential documents we have leaked on this plan
As we speak we are planning to release also all the games we've taken from their servers for free. That being said we will stop the idea of the distribution of such games if Zynga will cease immediately the plan."
Zynga has declined to comment.