Zynga has laid off five percent of its overall staff and closed its Boston studio, in response to its plummeting stock prices and shrinking user base.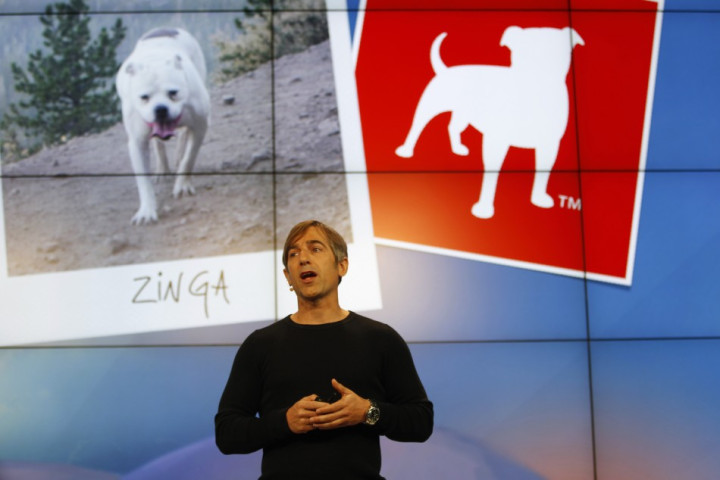 In a letter to Zynga employees, posted on Game Industry, CEO Mark Pincus explained the firing of more than 100 staff, as well as the company "sunsetting" 13 of its older games and may be closing its Japan and UK studios. Here are the salient points from the letter:
"Earlier today we initiated a number of changes to streamline our operations, focus our resources on our most strategic opportunities, and invest in our future. We waited to share this news with all of you until we had first spoken with the groups impacted...Here are the most important details.
We are sunsetting 13 older games and we're also significantly reducing our investment in The Ville.
We are closing the Zynga Boston studio and proposing closures of the Zynga Japan and UK studios. Additionally, we are reducing staffing levels in our Austin studio.
In addition to these studios, we are also making a small number of partner team reductions.
In all, we will unfortunately be parting ways with approximately 5% of our full time workforce...We appreciate their amazing contributions and will miss them.
This is the most painful part of an overall cost reduction plan that also includes significant cuts in spending on data hosting, advertising and outside services, primarily contractors.
These reductions, along with our ongoing efforts to implement more stringent budget and resource allocation around new games and partner projects, will improve our profitability and allow us to reinvest in great games and our Zynga network on web and mobile."
The news of Zynga's staff reductions first broke during Apple's iPad mini announcement. Justin Maxwell, a friend of a Zynga employee, announced via his Twitter account that Zynga gave fired staff two hours to vacate their desks after being told they were losing their jobs.
The mass layoffs follow after several high-level Zynga executives left the company in August, September and October.
There are now rumours that Zynga may withdraw from the stock market and become a private business again. According to Game Industry, Mark Pincus retweeted an essay by Softech analyst Charles Hudson, who explained how Zynga could benefit from going private:
"There are really interesting opportunities available to Zynga - they're just too risky to do as a public company," explained Hudson. "There are interesting opportunities in midcore and hardcore mobile games. And very few companies have really cracked social distribution."
Hudson continued: "All of the segments I've mentioned above are speculative. They haven't settled out yet and there's still a lot of work to do to figure out what it takes to win. Winning in these market spaces will take experimentation, testing, and will inevitably involve some failure. That sounds more like work to do in private than in public."
In a conference call between Facebook CEO Mark Zuckerberg and investors, it was revealed that Zynga's payments to the Facebook platform have dropped this year by 20 percent, while overall, other social game developer's payments have risen by 40 percent:
"Overall, gaming on Facebook isn't doing as well as I'd like, but the reality is that there are actually two different stories playing out here," said Zuckerberg. "On the one hand, our payments revenue from Zynga decreased by 20 per cent this quarter compared to last year. But the interesting thing is that the rest of the games ecosystem has actually been growing."
"Our monthly payments revenue from the rest of the ecosystem increased 40 per cent over the past year since payments has been adopted" added Zuckerberg. "This evolution is pretty encouraging."
Facebook last night posted its revenues were up 32 percent in the third quarter.
As well as on-going struggles with its stock price and user base, Zynga is also battling a lawsuit with competing game developer Kixeye, over claims that a former Zynga employee passed sensitive information to the rival company.
Zynga shares are currently valued at $2.20 (£1.38).
Must Read:
Facebook revenues beat expectations as mobile begins to pay