1.4 million children die each year from pneumonia and diarrhoea, Asia and Africa most prone to diseases
India, China and Pakistan are among countries with the highest rate of child mortality.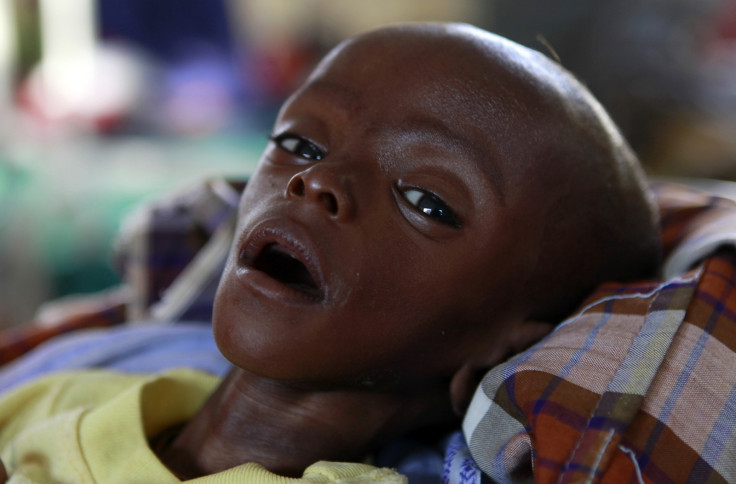 A recent study on child mortality across the world has indicated that despite remarkable improvement in health conditions, the under-five rate of mortality between 2000 and 2015 continues to be a cause of concern. Diseases like pneumonia and diarrhoea lead the list of causes of death and are most common in Asian and African countries.
Unicef, which released a report on 11 November, pointed out that many of these diseases are largely preventable, but over 1.4 million children die from them each year.
Pneumonia in particular remains the leading infectious killer of children under five, claiming the lives of nearly a million children in 2015 – approximately one child every 35 seconds, and more than malaria, TB, measles, and AIDS combined.
"We have seen clearly that air pollution linked to climate change is damaging the health and development of children by causing pneumonia and other respiratory infections," said Unicef Deputy Executive Director Fatoumata Ndiaye.
"Two billion children live in areas where outdoor air pollution exceeds international guidelines, with many falling ill and dying as a result. World leaders meeting at COP22 can help to save children's lives by committing to actions that will reduce air pollution linked to climate change and agreeing to investments in prevention and healthcare," she added.
According to another research published in The Lancet medical journal, India, Nigeria, Pakistan, the Democratic Republic of Congo, Ethiopia, China, Angola, Indonesia, Bangladesh and Tanzania have the highest rate of child mortality with 3.6 million of 5.9 million deaths in 2015 being recorded in these countries.
Complications during pregnancy and premature birth were the other major causes as identified by Johns Hopkins Bloomberg School of Public Health, the London School of Hygiene and Tropical Medicine and the World Health Organisation.
Researchers pointed out that while the rate of under-five deaths dropped by 53% between 1990 and 2015, countries failed to meet the UN Millennium Development Goal to cut the rate of under-five deaths by two-thirds.
"The problem is that this progress is uneven across all countries, meaning a high child death rate persists in many countries," said the study's lead author Li Liu, from the Johns Hopkins Bloomberg School of Public Health.
"Substantial progress is needed for countries in sub-Saharan Africa and Southern Asia to achieve the child survival target of the Sustainable Development Goals."
The researchers have recommend cost-effective solutions like breastfeeding, vaccines for pneumonia, malaria and diarrhoea, along with improved water supply and sanitation.
© Copyright IBTimes 2023. All rights reserved.