Junior doctors end threats of strikes over new contract, pledge to work with government to resolve disputes
The Junior Doctors Alliance condemned the decision taken by the Junior Doctors Committee.
Lifting the threats of future strikes over contract, junior doctors in the UK have now pledged to work with the government to resolve the dispute. The ongoing friction between the British Medical Association (BMA) and the government took a toll on health care facilities in the country, with more than 100,000 operations and outpatient appointments cancelled in the past few months.
The new interim chair of the BMA junior doctors committee Peter Campbell said in a statement on Thursday (10 November) that he and his colleagues would work closely with NHS Employers and the government "to ensure they meet their commitments, to monitor the implementation of the contract and raise additional issues".
Campbell said: 'With the contract being introduced as existing contracts expire, we believe the best way of achieving the best outcome for all our members is to work with the Government and NHS Employers to monitor the implementation of the contract and raise additional issues.
"JDC [Junior Doctors Committee] agreed that this is the best way to ensure that the interests of our members are safeguarded and gives us the best chance to hold the Government and NHS Employers to their commitment that the contract will ensure safe working hours, will meet juniors doctors' training needs and that the programme of work led by Health Education England to address wider concerns about training is taken forward," he told the committee members.
The government welcomed the decision taken by the junior doctors. "It's welcome news for patients that the BMA has now completely called off industrial action," a health department spokeswoman said.
However, the Junior Doctors Alliance – another association of junior doctors that had been urging the BMA to continue strict action to prevent the implementation of the controversial contract – was not happy with the decision.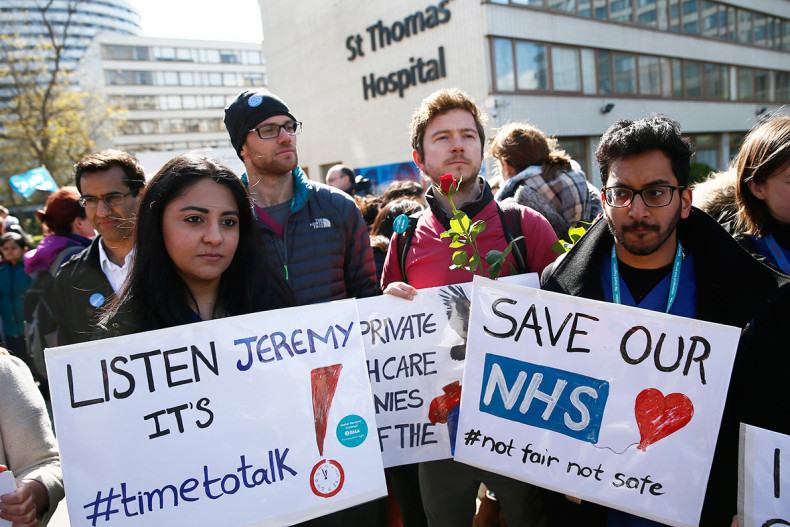 It claimed that the decision to withdraw threats of future strikes was taken "without any discussion with the mass membership of thousands of junior doctors who voted overwhelmingly to reject the deal the BMA had negotiated earlier this year, and without any openness about how it reached this decision".
A spokesman for the group added that many doctors were now losing trust in the BMA, The Guardian reported.