10 children killed in Saudi coalition air strikes in Yemen
Coalition war planes bombed a small village school in Saada district.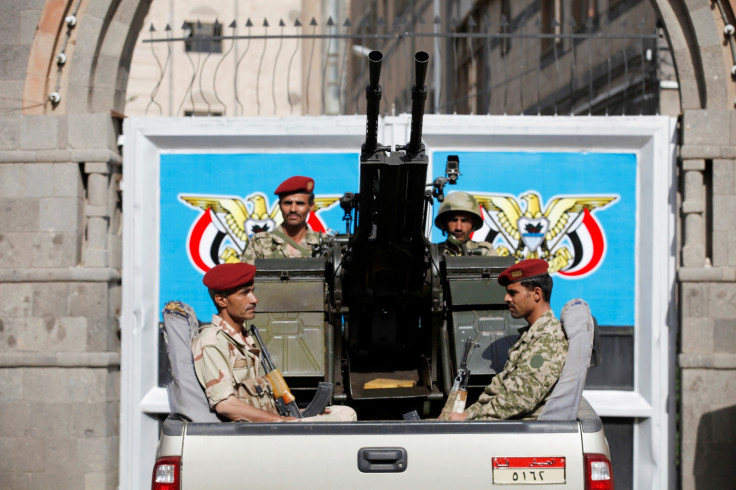 At least 10 children were killed and 28 injured in northern Yemen in air strikes on a school, on 13 August, Saturday, reportedly carried out by the Saudi-led coalition, officials and activist group Medecins Sans Frontieres said.
The air raids in Saada were part of renewed strikes against the rebels after peace talks came to an end earlier this month.
Aid group MSF or Doctors without Borders, decried the attack on a social networking site saying that all the children killed and injured were between the ages of eight and 15. The school also released some of the names of those who were killed.
A coalition spokesperson declined to comment, Reuters reported.
The incident occurred even as the Yemeni parliament convened on Saturday, for the first time in over two years, in what is considered an act of defiance against President Abd-Rabbu Mansour Hadi and the internationally recognised government, backed by Saudi Arabia.
Yemen's state news agency Saba carried a statement by Hadi, saying that the parliament session was illegal and warned that any MPs attending the session would be prosecuted as criminals.
Since the Shiite Houthi rebels drove the internationally recognised government into exile in March 2015, Saudi Arabia has launched thousands of air raids against the militants.
The Houthis and their allies in General People's Congress (GPC) led by former president Ali Abdullah Saleh, control the capital city of Sana'a. After peace talks collapsed last week, the Houthis and the GPC went on to set up a governing council to rule parts of the country they control. However, Hadi and his internationally recognised government have described the council as illegitimate.
At least 6,400 have been killed in the conflict and half of them are believed to be civilians. The conflict has left a power vacuum, which gave terrorist groups like al-Qaeda and Islamic State (Isis) an opportunity to establish their presence in the country.
© Copyright IBTimes 2023. All rights reserved.