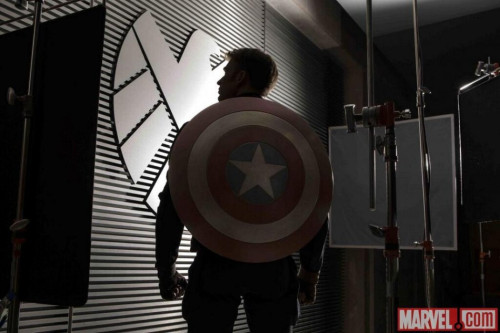 The year 2014 will witness much-awaited movies hitting the big screen. Here's a round-up of top ten such films, as per a Yahoo report.
Captain America: The Winter Soldier
This sequel will be the last individual superhero film from Marvel Studio as part of their "Phase 2" plan which included the release of Iron Man 3 and Thor 2.
The second phase will end with the release of The Avengers: Age of Ultron in 2015. Captain America 2 is given a contemporary political thriller treatment and is directed by Anthony Russo and Joe Russo. It stars Chris Evans, Scarlett Johansson and Samuel L. Jackson in key roles. The film will release on 4 April.
Noah
Russell Crowe plays the titular role in this period epic directed by Darren Aronofsky (Black Swan). The film, as the title suggests is based on Noah's Ark. It will release on 28 March.
The Amazing Spider-Man 2
Andrew Garfield reprises his role as Peter Parker/ Spiderman in the sequel to the 2012 reboot. This time he's up against popular comic book villains, Electro (played by Jamie Foxx) and Rhino (Paul Giamatti). The film is directed by Marc Webb and will release on 2 May.
Maleficent
Disney's most terrifying villain comes to life. Angelina Jolie plays wicked queen Maleficent in this spinoff origin story. The film is directed by Robert Stromberg and along with Jolie, also stars Elle Fanning, Sharlto Copley and Juno Temple. The film is slated for a 30 May release.
Transcendence
Wally Pfister, who worked as a cinematographer with Christopher Nolan on many of his films including The Dark Knight trilogy and Inception, makes his directorial debut with this film. This sci-fi thriller stars Johnny Depp who plays a terminally ill scientist who manages to transfer his consciousness to a computer. The film will release on 18 April.
Into the Woods
Stephen Sondheim's popular stage musical of the same gets a big screen adaptation and features an ensemble star cast that comprises Johnny Depp, Meryl Streep, Emily Blunt, Anna Kendrick and Chris Pine. The film is helmed by Rob Marshall (Chicago) and is already generating Oscar buzz. It will release on 25 December.
Guardians of the Galaxy
This live action version of Marvel's intergalactic team of superheroes includes a gun-crazy raccoon (voiced by Bradley Cooper) and a giant walking, talking tree (played by Vin Diesel). The film, directed by James Gunn also stars Chris Pratt and Zoe Saldana. It will release on 1 August.
X-Men: Days of Future Past
The cast of the original X-Men trilogy (Hugh Jackman, Halle Berry among others) unites with the 2011 hit X-Men: First Class cast members in a crossover plot that involves the Wolverine travelling back in time. This hugely awaited film is directed by X-Men series veteran Bryan Singer and stars Patrick Stewart, Ian McKellen, James McAvoy, Michael Fassbender among a host of other actors. The film will hit theatres on 23 May.
The Hunger Games: Mockingjay Part I
The Hunger Games: Catching Fire opened to packed houses in 2013 making the upcoming two part finale an even-more eagerly awaited affair.
Director Francis Lawrence returns with Mockingjay Part 1 which stars series regular Jennifer Lawrence along with Josh Hutcherson, Sam Claflin and Julianne Moore. The film will release on 21 November.
Interstellar
After the super success of The Dark Knight trilogy, director Christopher Nolan ventures into the sci-fi genre with this film. The cast includes Matthew McConaughey, Anne Hathaway, Jessica Chastain, Casey Affleck and John Lithgow. Nolan is known for his strong grasp of story and screenplay and mind-bending plots. Interstellar will release on 7 November.