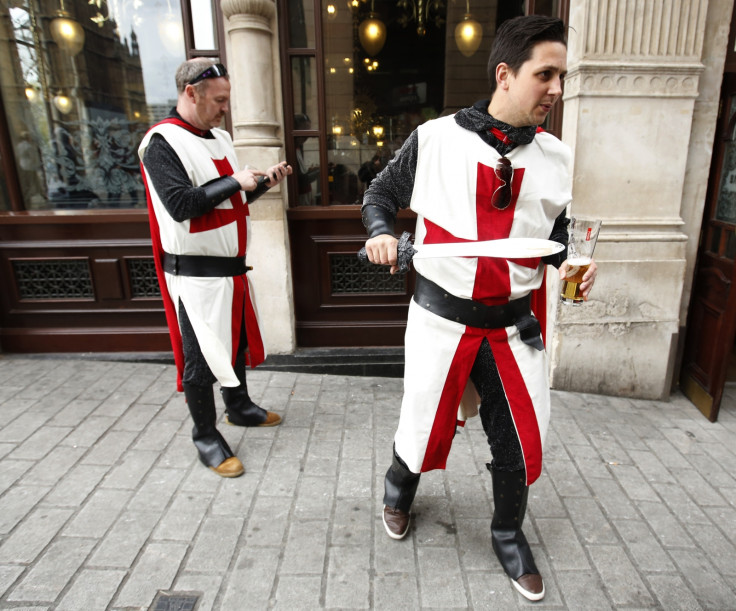 If all goes according to plan, this St George's Day will be the day Kate Middleton produces another little prince(ss), the sun will shine on our Sceptic Isle (-is this right? -Ed) and we'll thrash the Windies in the Second Test as we drink warm ale and eat chicken tikka.
However, England being England, Thursday 23 April probably won't go according to plan. Our cricket team will lose in Grenada, torrential rain will make the bunting soggy, and there will be no word from the Palace. In fact, four out of five of you won't even know it's St George's Day anyway.
And there's always Google to remind us with its Doodle for the day.

Still, never mind: here are 10 facts about St George's Day to take your mind off the state of the nation.
1. St George was a Turkish Christian (born in 270AD) who fought for the Romans under the pagan emperor Diocletian.
2. Legend has it that among his many adventures St George slayed a dragon in Silene, Libya, to save the skin of a king's daughter.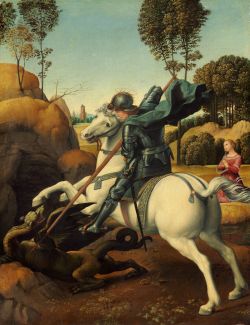 3. When George stood up for the rights of his fellow Christians to Diocletian he was tortured by being "crushed between two spiked wheels and boiled in molten lead". He was beheaded in Lydda, Palestine, on 23 April 303.
4. England's "Flag of St George" - a red cross on a white background - was introduced by King Richard I in 1194.
5. St George's Day was first named in 1222 and became a National Feast Day in 1415.
6. In 1483 George's story was published in a book, "The Golden Legend." It is thought the story proved popular because it resembled old Anglo-Saxon tales.
7. St George is also the Patron Saint of Aragon, Catalonia, Ethiopia, Georgia, Greece, Lithuania, Palestine, Portugal, and Russia.
8. In Georgia, which is named after him, there are 365 Orthodox churches named after George - one for every day of the year except leap years.
9. William Shakespeare, the finest exponent of England's greatest gift to the world - the English language - died at Stratford-on-Avon in 1616 - on 23 April.
10. Sadly, 23 April may be a national day but it is not a national holiday. So if you're reading this at home, you'd best ring in sick. Or say you're hungover - St George is also the patron saint of drinking, so in a way you're simply embracing your heritage.